Bifari Francesco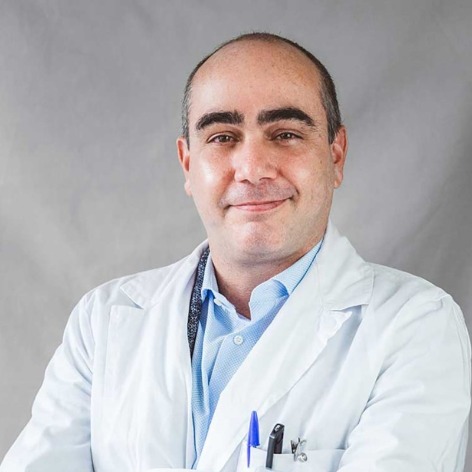 Fixed-term Research Fellow B
SSD
BIO/14 - PHARMACOLOGY
Competition sector
05/G1 - PHARMACOLOGY, CLINICAL PHARMACOLOGY AND PHARMACOGNOSY
Research fields and competencies
Teaching - Programme courses
A.Y. 2021/2022
A.Y. 2020/2021
A.Y. 2019/2020
A.Y. 2018/2019
Research
Publications
REL-1017 (Esmethadone) Increases Circulating BDNF Levels in Healthy Subjects of a Phase 1 Clinical Study / S. De Martin, D. Gabbia, F. Folli, F. Bifari, P. Fiorina, N. Ferri, S. Stahl, C.E. Inturrisi, M. Pappagallo, S. Traversa, P.L. Manfredi. - In: FRONTIERS IN PHARMACOLOGY. - ISSN 1663-9812. - 12(2021).

The DNA repair protein ATM as target in autism spectrum disorder / L. Pizzamiglio, E. Focchi, C. Cambria, L. Ponzoni, S. Ferrara, F. Bifari, G. Desiato, N. Landsberger, L. Murru, M. Passafaro, M. Sala, M. Matteoli, E. Menna, F. Antonucci. - In: JCI INSIGHT. - ISSN 2379-3708. - (2020 Dec 29). [Epub ahead of print]

Manipulation of Dietary Amino Acids Prevents and Reverses Obesity in Mice Through Multiple Mechanisms That Modulate Energy Homeostasis / C. Ruocco, M. Ragni, F. Rossi, P. Carullo, V. Ghini, F. Piscitelli, A. Cutignano, E. Manzo, R. Maciel Ioris, F. Bontems, L.E.M. Tedesco, C. M Greco, A. Pino, I. Severi, D. Liu, R. P Ceddia, L. Ponzoni, L. Tenori, L. Rizzetto, M. Scholz, K. Tuohy, F. Bifari, V. Di Marzo, C. Luchinat, M. Carruba, S. Cinti, I. Decimo, G. Condorelli, R. Coppari, S. Collins, A. Valerio, E. Nisoli. - In: DIABETES. - ISSN 0012-1797. - 2020:11(2020 Nov), pp. 2324-2339.

Meninges : a Widespread Niche of Neural Progenitors for the Brain / I. Decimo, S. Dolci, G. Panuccio, M. Riva, G. Fumagalli, F. Bifari. - In: NEUROSCIENTIST. - ISSN 1073-8584. - (2020 Sep 16). [Epub ahead of print]

Control of cytoskeletal dynamics by β-arrestin1/myosin vb signaling regulates endosomal sorting and scavenging activity of the atypical chemokine receptor ACKR2 / A. Vacchini, C. Cancellieri, S. Milanesi, S. Badanai, B. Savino, F. Bifari, M. Locati, R. Bonecchi, E.M. Borroni. - In: VACCINES. - ISSN 2076-393X. - 8:3(2020 Sep), pp. 542.1-542.20.