Bifari Francesco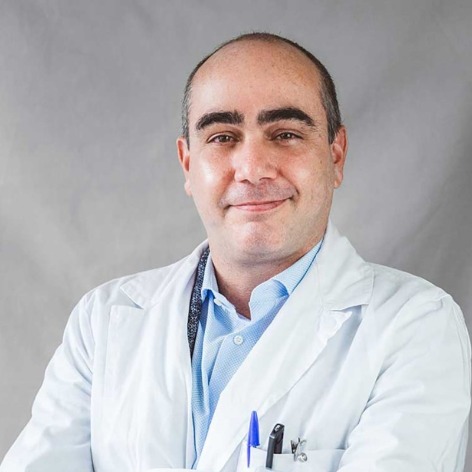 Fixed-term Research Fellow B
SSD
BIO/14 - PHARMACOLOGY
Competition sector
05/G1 - PHARMACOLOGY, CLINICAL PHARMACOLOGY AND PHARMACOGNOSY
Research fields and competencies
Publications
Meninges : a Widespread Niche of Neural Progenitors for the Brain / I. Decimo, S. Dolci, G. Panuccio, M. Riva, G. Fumagalli, F. Bifari. - In: NEUROSCIENTIST. - ISSN 1073-8584. - (2020 Sep 16). [Epub ahead of print]

Control of cytoskeletal dynamics by β-arrestin1/myosin vb signaling regulates endosomal sorting and scavenging activity of the atypical chemokine receptor ACKR2 / A. Vacchini, C. Cancellieri, S. Milanesi, S. Badanai, B. Savino, F. Bifari, M. Locati, R. Bonecchi, E.M. Borroni. - In: VACCINES. - ISSN 2076-393X. - 8:3(2020 Sep), pp. 542.1-542.20.

Complete neural stem cell (nsc) neuronal differentiation requires a branched chain amino acids-induced persistent metabolic shift towards energy metabolism / F. Bifari, S. Dolci, E. Bottani, A. Pino, M.D. Chio, S. Zorzin, M. Ragni, R.G. Zamfir, D. Brunetti, D. Bardelli, P. Delfino, M.G. Cattaneo, R. Bordo, L. Tedesco, F. Rossi, P. Bossolasco, V. Corbo, G. Fumagalli, E. Nisoli, A. Valerio, I. Decimo. - In: PHARMACOLOGICAL RESEARCH. - ISSN 1043-6618. - 158(2020 Aug), pp. 104863.1-104863.18.

Aminoglycoside drugs induce efficient read-through of CDKL5 nonsense mutations, slightly restoring its kinase activity / M. Fazzari, A. Frasca, F. Bifari, N. Landsberger. - In: RNA BIOLOGY. - ISSN 1547-6286. - 16:10(2019 Oct), pp. 1414-1423.

Metabolism of Stem and Progenitor Cells: Proper Methods to Answer Specific Questions / G. Martano, E. Borroni, E. Lopci, M. Cattaneo, M. Mattioli, A. Bachi, I. Decimo, F. Bifari. - In: FRONTIERS IN MOLECULAR NEUROSCIENCE. - ISSN 1662-5099. - 12(2019 Jun 13).