Bifari Francesco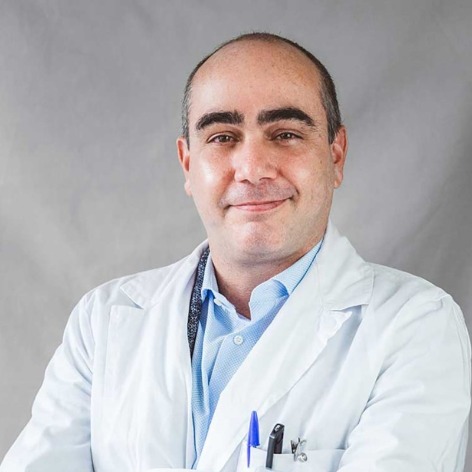 Fixed-term Research Fellow B
SSD
BIO/14 - PHARMACOLOGY
Competition sector
05/G1 - PHARMACOLOGY, CLINICAL PHARMACOLOGY AND PHARMACOGNOSY
Research fields and competencies
Publications
Complete neural stem cell (nsc) neuronal differentiation requires a branched chain amino acids-induced persistent metabolic shift towards energy metabolism / F. Bifari, S. Dolci, E. Bottani, A. Pino, M.D. Chio, S. Zorzin, M. Ragni, R.G. Zamfir, D. Brunetti, D. Bardelli, P. Delfino, M.G. Cattaneo, R. Bordo, L. Tedesco, F. Rossi, P. Bossolasco, V. Corbo, G. Fumagalli, E. Nisoli, A. Valerio, I. Decimo. - In: PHARMACOLOGICAL RESEARCH. - ISSN 1043-6618. - 158(2020 Aug), pp. 104863.1-104863.18.

Aminoglycoside drugs induce efficient read-through of CDKL5 nonsense mutations, slightly restoring its kinase activity / M. Fazzari, A. Frasca, F. Bifari, N. Landsberger. - In: RNA BIOLOGY. - ISSN 1547-6286. - 16:10(2019 Oct), pp. 1414-1423.

Metabolism of Stem and Progenitor Cells: Proper Methods to Answer Specific Questions / G. Martano, E. Borroni, E. Lopci, M. Cattaneo, M. Mattioli, A. Bachi, I. Decimo, F. Bifari. - In: FRONTIERS IN MOLECULAR NEUROSCIENCE. - ISSN 1662-5099. - 12(2019 Jun 13).

Multiple target tissue effects of GLP-1 analogues on non-alcoholic fatty liver disease (NAFLD) and non-alcoholic steatohepatitis (NASH) / F. Bifari, R. Manfrini, M.V. DEI CAS, C. Berra, M. Siano, M. Zuin, R.C. Paroni, F. Folli. - In: PHARMACOLOGICAL RESEARCH. - ISSN 1043-6618. - 137(2018 Nov), pp. 219-229.

Supplementation with a selective amino acid formula ameliorates muscular dystrophy in mdx mice. / S. Banfi, G. D'Antona, C. Ruocco, M. Meregalli, M. Belicchi, P. Bella, S. Erratico, E. Donato, F. Rossi, F. Bifari, C. Lonati, S. Campaner, E. Nisoli, Y. Torrente. - In: SCIENTIFIC REPORTS. - ISSN 2045-2322. - 8(2018 Sep 12), pp. 14659.1-14659.17.