Blasi Francesco Bruno Arturo
Blasi Francesco Bruno Arturo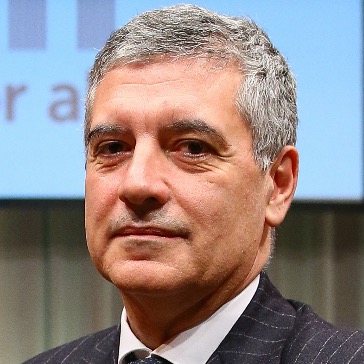 Full professor
SSD
MED/10 - RESPIRATORY DISEASES
Competition sector
06/D1 - CARDIOVASCULAR AND RESPIRATORY DISEASES
Research fields and competencies
Publications
COVID-19 network : the response of an Italian reference Institute to research challenges about a new pandemia / A. Bandera, S. Aliberti, R. Gualtierotti, M. Baldini, F. Blasi, M. Cesari, G. Costantino, A.L. Fracanzani, A. Gori, N. Montano, V. Monzani, A. Nobili, F. Peyvandi, A. Pesenti, D. Prati, L. Valenti, G. Fusetti, L. Scudeller, S. Bosari. - In: CLINICAL MICROBIOLOGY AND INFECTION. - ISSN 1198-743X. - (2020 Jun 30). [Epub ahead of print]

Chronic rhinosinusitis with nasal polyps impact in severe asthma patients: Evidences from the Severe Asthma Network Italy (SANI) registry / G.W. Canonica, L. Malvezzi, F. Blasi, P. Paggiaro, M. Mantero, G. Senna, E. Heffler. - In: RESPIRATORY MEDICINE. - ISSN 0954-6111. - 166(2020 May).

Pulmonary embolism in a young pregnant woman with COVID-19 / I. Martinelli, E. Ferrazzi, A. Ciavarella, R. Erra, E. Iurlaro, M. Ossola, A. Lombardi, F. Blasi, F. Mosca, F. Peyvandi. - In: THROMBOSIS RESEARCH. - ISSN 0049-3848. - 191(2020 Apr 20), pp. 36-37.

Sympatho-Vagal Dysfunction in Patients with End-Stage Lung Disease Awaiting Lung Transplantation / E. Tobaldini, G. D Rodrigues, G. Mantoan, A. Monti, G. Coti Zelati, C. Cirelli, P. Tarsia, L.C. Morlacchi, V. Rossetti, I. Righi, M. Nosotti, P.P. da S Soares, N. Montano, S. Aliberti, F. Blasi. - In: JOURNAL OF CLINICAL MEDICINE. - ISSN 2077-0383. - 9:4(2020 Apr 17).

Real-life evaluation of clinical outcomes in patients undergoing treatment for non-tuberculous mycobacteria lung disease: A ten-year cohort study / S. Aliberti, G. Sotgiu, P. Castellotti, M. Ferrarese, L. Pancini, A. Pasat, N. Vanoni, M. Spotti, E. Mazzola, A. Gramegna, L. Saderi, C.F. Perno, J. van Ingen, L.R. Codecasa, F. Blasi. - In: RESPIRATORY MEDICINE. - ISSN 0954-6111. - 164(2020 Apr).