Blasi Francesco Bruno Arturo
Blasi Francesco Bruno Arturo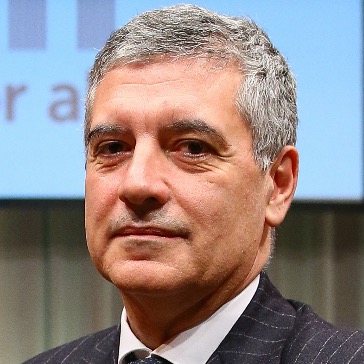 Full professor
SSD
MED/10 - RESPIRATORY DISEASES
Competition sector
06/D1 - CARDIOVASCULAR AND RESPIRATORY DISEASES
Research fields and competencies
Teaching - Programme courses
A.Y. 2020/2021
A.Y. 2019/2020
A.y. 2018/2019
Research
Publications
Sex Differences in Severe Asthma: Results From Severe Asthma Network in Italy-SANI / G. Senna, M. Latorre, M. Bugiani, M. Caminati, E. Heffler, D. Morrone, G. Paoletti, P. Parronchi, F. Puggioni, F. Blasi, G.W. Canonica, P. Paggiaro. - In: ALLERGY, ASTHMA & IMMUNOLOGY RESEARCH. - ISSN 2092-7355. - 13:2(2021 Mar), pp. 219-228.

Anakinra combined with methylprednisolone in patients with severe COVID-19 pneumonia and hyperinflammation: an observational cohort study / G. Bozzi, D. Mangioni, F. Minoia, S. Aliberti, G. Grasselli, L. Barbetta, V. Castelli, E. Palomba, L. Alagna, A. Lombardi, R. Ungaro, C. Agostoni, M. Baldini, F. Blasi, M. Cesari, G. Costantino, A.L. Fracanzani, N. Montano, V. Monzani, A. Pesenti, F. Peyvandi, M. Sottocorno, A. Muscatello, G. Filocamo, A. Gori, A. Bandera. - In: JOURNAL OF ALLERGY AND CLINICAL IMMUNOLOGY. - ISSN 0091-6749. - 27:1(2021), pp. 28-33.

Assessment of Platelet Thrombus Formation under Flow Conditions in Adult Patients with COVID-19: An Observational Study / S. Ghirardello, A. Lecchi, A. Artoni, M. Panigada, S. Aliberti, E. Scalambrino, S. La Marca, M. Boscarino, A. Gramegna, P. Properzi, C. Abruzzese, F. Blasi, G. Grasselli, F. Mosca, A. Tripodi, F. Peyvandi. - In: THROMBOSIS AND HAEMOSTASIS. - ISSN 0340-6245. - (2021). [Epub ahead of print]

Hospital staff practical skills and theoretical knowledge in inhaled aerosol therapy: a single centre cross-sectional observational study / M. Santambrogio, M. Lazzeri, G. Bonitta, R. Guarise, E. Simonetta, F.B.A. Blasi, E. Privitera. - In: MONALDI ARCHIVES FOR CHEST DISEASE. - ISSN 1122-0643. - 91(2021), pp. 1-8.

Right Ventricle Dysfunction in Patients With Adult Cystic Fibrosis Enlisted for Lung Transplant / V. Scaravilli, S. Scansani, A. Grasso, A. Guzzardella, M. Vicenzi, I. Rota, M. Nosotti, A. Zanella, F.B.A. Blasi, A. Pesenti, G. Grasselli. - In: TRANSPLANTATION PROCEEDINGS. - ISSN 0041-1345. - 53:1(2021), pp. 260-264.