Grasselli Giacomo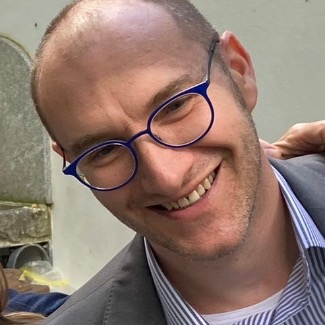 Associate Professor
SSD
MED/41 - ANAESTHESIOLOGY
Competition sector
06/L1 - ANAESTHESIOLOGY
Research fields and competencies
Office
Istituto di Anestesiologia - Padiglione Litta, via Commenda 16, Milano - Ospedale Policlinico
Teaching - Programme courses
A.Y. 2020/2021
A.Y. 2019/2020
A.Y. 2018/2019
Research
Publications
Alkaline Liquid Ventilation of the Membrane Lung for Extracorporeal Carbon Dioxide Removal (ECCO2R) : In Vitro Study / L. Vivona, M. Battistin, E. Carlesso, T. Langer, C. Valsecchi, S.M. Colombo, S. Todaro, S. Gatti, G. Florio, A. Pesenti, G. Grasselli, A. Zanella. - In: MEMBRANES. - ISSN 2077-0375. - 11:7(2021 Jun 22), pp. 464.1-464.18. [10.3390/membranes11070464]

Unmatched ventilation and perfusion measured by electrical impedance tomography predicts the outcome of ARDS / E. Spinelli, M. Kircher, B. Stender, I. Ottaviani, M.C. Basile, I. Marongiu, G. Colussi, G. Grasselli, A. Pesenti, T. Mauri. - In: CRITICAL CARE. - ISSN 1364-8535. - 25:1(2021 Jun 03), pp. 192.1-192.12. [10.1186/s13054-021-03615-4]

Albumin replacement therapy in immunocompromised patients with sepsis – Secondary analysis of the ALBIOS trial / A. Cortegiani, G. Grasselli, J. Meessen, A. Moscarelli, M. Ippolito, F. Turvani, C.M. Bonenti, S. Romagnoli, C.A. Volta, G. Bellani, A. Giarratano, R. Latini, A. Pesenti, P. Caironi. - In: JOURNAL OF CRITICAL CARE. - ISSN 0883-9441. - 63(2021 Jun), pp. 83-91.

Development of a Critical Care Response - Experiences from Italy During the Coronavirus Disease 2019 Pandemic / E. Rezoagli, A. Magliocca, G. Bellani, A. Pesenti, G. Grasselli. - In: ANESTHESIOLOGY CLINICS. - ISSN 1932-2275. - 39:2(2021 Jun), pp. 265-284. [10.1016/j.anclin.2021.02.003]

Normal Response to Fibrinolytic Challenge in COVID-19 Patients: Viscoelastic Evaluation Using Urokinase-Modified Thromboelastography / M. Panigada, A. Meli, P. Properzi, G. Grasselli, G.E. Iapichino. - In: JOURNAL OF THE AMERICAN COLLEGE OF SURGEONS. - ISSN 1072-7515. - 232:5(2021 May), pp. 803-805.