Grasselli Giacomo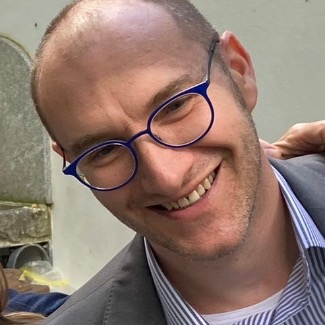 Associate Professor
SSD
MED/41 - ANAESTHESIOLOGY
Competition sector
06/L1 - ANAESTHESIOLOGY
Research fields and competencies
Office
Istituto di Anestesiologia - Padiglione Litta, via Commenda 16, Milano - Ospedale Policlinico
Publications
Use of critical care resources during the first 2 weeks (February 24-March 8, 2020) of the Covid-19 outbreak in Italy / T. Tonetti, G. Grasselli, A. Zanella, G. Pizzilli, R. Fumagalli, S. Piva, L. Lorini, G. Iotti, G. Foti, S. Colombo, L. Vivona, S. Rossi, M. Girardis, V. Agnoletti, A. Campagna, G. Gordini, P. Navalesi, A. Boscolo, A. Graziano, I. Valeri, A. Vianello, D. Cereda, C. Filippini, M. Cecconi, F. Locatelli, M. Bartoletti, M. Giannella, P. Viale, M. Antonelli, S. Nava, A. Pesenti, V.M. Ranieri. - In: ANNALS OF INTENSIVE CARE. - ISSN 2110-5820. - 10:1(2020 Oct 12).

Interdependence between elevated intra-abdominal, pleural, and airway opening pressure in severe acute respiratory distress syndrome with extracorporeal membrane oxygenation / T. Mauri, E. Spinelli, A. Caccioppola, I. Marongiu, S.M. Colombo, C. Abbruzzese, A. Lissoni, P. Tagliabue, G. Grasselli, A. Pesenti. - In: BRITISH JOURNAL OF ANAESTHESIA. - ISSN 0007-0912. - 125:4(2020 Oct), pp. e371-e373.

Yesterday heroes, today plague doctors : the dark side of celebration / L. Cabrini, G. Grasselli, M. Cecconi. - In: INTENSIVE CARE MEDICINE. - ISSN 0342-4642. - 46:9(2020 Sep), pp. 1790-1791.

Preparation of a radiology department in an Italian hospital dedicated to COVID-19 patients / A.M. Ierardi, B.J. Wood, A. Arrichiello, N. Bottino, L. Bracchi, L. Forzenigo, M.C. Andrisani, V. Vespro, C. Bonelli, A. Amalou, E.B. Turkbey, B.I. Turkbey, G. Granata, A. Pinto, G. Grasselli, N. Stocchetti, G. Carrafiello. - In: LA RADIOLOGIA MEDICA. - ISSN 0033-8362. - 125:9(2020 Sep), pp. 894-901.

Fatal respiratory infection due to ST308 VIM-1-producing Pseudomonas aeruginosa in a lung transplant recipient : case report and review of the literature / M. Carugati, A. Piazza, A.M. Peri, L. Cariani, M. Brilli, D. Girelli, D. Di Carlo, A. Gramegna, M. Pappalettera, F. Comandatore, G. Grasselli, A.P. Cantù, M. Arghittu, A. Gori, C. Bandi, F. Blasi, A. Bandera. - In: BMC INFECTIOUS DISEASES. - ISSN 1471-2334. - 20:1(2020 Aug 26), pp. 635.1-635.7.