Gobo Giampietro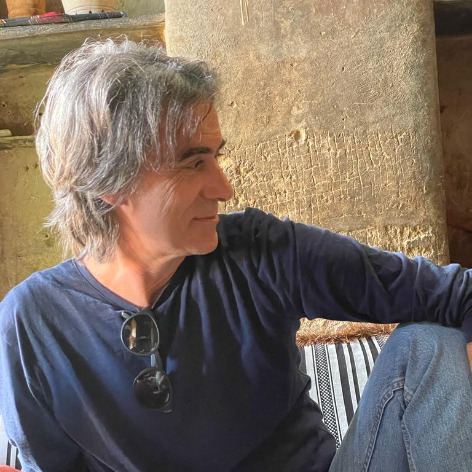 Full professor
SSD
SPS/07 - GENERAL SOCIOLOGY
Competition sector
14/C1 - GENERAL SOCIOLOGY
Research fields and competencies
For the master course Language & Society: Thursday 10.15-11.00
Office
online, on Microsoft Teams
Publications
A cumulative book review of:  Conis, E.Vaccine Nation: America's Changing Relationship with Immunization, Chicago: University of Chicago Press2015. 361 pp $18 (pbk) $18 (ebk) ISBN 978‐0‐22637839‐8 Reich, J.A.Calling the Shots: Why Parents Reject Vaccines, New York: New York University Press2016. 336 pp $75 (cloth) $20.00 (pbk) ISBN 978‐1‐47981279‐0 Holmberg, C., Blume, S. and Greenough, P.R. (eds) The Politics of Vaccination: A Global History, Manchester: Manchester University Press2017. 360 pp £96 (cloth) £96 (ebk) ISBN 978‐1‐5261‐1088‐6 [Recensione] / G. Gobo. - In: SOCIOLOGY OF HEALTH & ILLNESS. - ISSN 0141-9889. - 42:5(2020 Jun), pp. 1220-1223.

Vaccini e vaccinazioni. Una questione solo medica? / G. Gobo. - In: RASSEGNA ITALIANA DI SOCIOLOGIA. - ISSN 0486-0349. - 60:3(2019 Oct), pp. 627-636.

Oltre la polarizzazione "pro-vax" versus "no-vax". Atteggiamenti e motivazioni nel dibattito italiano sulle vaccinazioni [Beyond the "pro-vax" versus "no-vax" polarization. Attitudes and motivations in the Italian debate on vaccination] / G. Gobo, B. Sena. - In: SALUTE E SOCIETÀ. - ISSN 1723-9427. - 18:2(2019 Jun 04), pp. 176-190.

The intricate relation between science, economy and politics: the MMR vaccine case / G. Gobo - In: Kleines Al(e)phabet des Kommunikativen Konstruktivismus : Fundus Omnium Communicativum - Hubert Knoblauch zum 60 : Geburtstag / [a cura di] B. Schnettler, R. Tuma, D. vom Lehn, B. Traue, T.S. Eberle. - Prima edizione. - Wiesbaden : Springer VS, 2019 Mar. - ISBN 9783658249571. - pp. 393-400

Vaccine hesitancy and refusal : attitudes and motivations in neoliberal societies: a literature review and new classification, Health and illness in the neoliberal era / G. Gobo, B. Sena. ((Intervento presentato al convegno Midterm Conference of the Research Network 16 - Sociology of Health and Illness, dell'ESA (European Sociological Association) tenutosi a Torino nel 2018.