Beretta Giangiacomo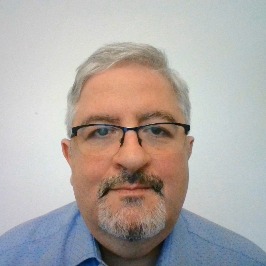 Associate Professor
SSD
CHIM/08 - PHARMACEUTICAL CHEMISTRY
Competition sector
03/D1 - MEDICINAL, TOXICOLOGICAL AND NUTRITIONAL CHEMISTRY AND APPLIED TECHNOLOGIES
Research fields and competencies
Publications
Mitochondrial functional and structural impairment is involved in the antitumor activity of δ-tocotrienol in prostate cancer cells / F. Fontana, M. Raimondi, M. Marzagalli, M. Audano, G. Beretta, P. Procacci, P. Sartori, N. Mitro, P. Limonta. - In: FREE RADICAL BIOLOGY & MEDICINE. - ISSN 0891-5849. - 160(2020 Nov 20), pp. 376-390.

Shedding X-ray light on the role of magnesium in the activity of M. tuberculosis salicylate synthase (MbtI) for drug design / M. Mori, G. Stelitano, A. Gelain, E. Pini, L.R. Chiarelli, J.C. Sammartino, G. Poli, T. Tuccinardi, G. Beretta, A. Porta, M. Bellinzoni, S. Villa, F. Meneghetti. - In: JOURNAL OF MEDICINAL CHEMISTRY. - ISSN 0022-2623. - 63:13(2020 Jul 09), pp. 7066-7080.

Oxidative stress modulation by cameroonian spice extracts in HepG2 cells: Involvement of Nrf2 and improvement of glucose uptake / A.P.A. Nwakiban, S. Cicolari, S. Piazza, F. Gelmini, E. Sangiovanni, G. Martinelli, L. Bossi, E. Carpentier-Maguire, A.D. Tchamgoue, G. Agbor, J.-. Kuiate, G. Beretta, M. Dell'Agli, P. Magni. - In: METABOLITES. - ISSN 2218-1989. - 10:5(2020 May), pp. 182.1-182.19.

Stability and Safety Traits of Novel Cyclosporine A and Tacrolimus Ophthalmic Galenic Formulations Involved in Vernal Keratoconjunctivitis Treatment by a High-Resolution Mass Spectrometry Approach / D. Giovanni Ghiglioni, P.A. Martino, G. Bruschi, D. Vitali, S.G. Osnaghi, M. Grazia Corti, G. Beretta. - In: PHARMACEUTICS. - ISSN 1999-4923. - 12:4(2020 Apr 20).

Evaluation of antimicrobial activity of the hydrolate of Coridothymus capitatus (L.) Reichenb. fil. (Lamiaceae) alone and in combination with antimicrobial agents / A. Marino, A. Nostro, N. Mandras, J. Roana, G. Ginestra, N. Miceli, M.F. Taviano, F. Gelmini, G. Beretta, V. Tullio. - In: BMC COMPLEMENTARY MEDICINE AND THERAPIES. - ISSN 2662-7671. - 20:1(2020 Mar 17), pp. 89.1-89.11.