Beretta Giangiacomo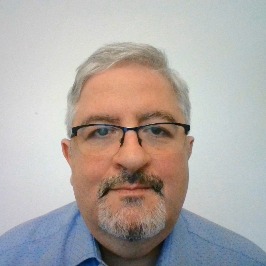 Associate Professor
SSD
CHIM/08 - PHARMACEUTICAL CHEMISTRY
Competition sector
03/D1 - MEDICINAL, TOXICOLOGICAL AND NUTRITIONAL CHEMISTRY AND APPLIED TECHNOLOGIES
Research fields and competencies
Teaching - Programme courses
Research
Publications
Apoptosis-mediated anticancer activity in prostate cancer cells of a chestnut honey (Castanea sativa L.) quinoline-pyrrolidine gamma-lactam alkaloid / G. Beretta, R.M. Moretti, R. Nasti, R. Cincinelli, S. Dallavalle, M. Montagnani Marelli. - In: AMINO ACIDS. - ISSN 0939-4451. - (2021). [Epub ahead of print]

Ca2+ overload- and ROS-associated mitochondrial dysfunction contributes to δ-tocotrienol-mediated paraptosis in melanoma cells / M. Raimondi, F. Fontana, M. Marzagalli, M. Audano, G. Beretta, P. Procacci, P. Sartori, N. Mitro, P. Limonta. - In: APOPTOSIS. - ISSN 1360-8185. - (2021). [Epub ahead of print]

Is the antimicrobial activity of hydrolates lower than that of essential oils? / M. Di Vito, A. Smolka, M.R. Proto, L. Barbanti, F. Gelmini, E. Napoli, M.G. Bellardi, P. Mattarelli, G. Beretta, M. Sanguinetti, F. Bugli. - In: ANTIBIOTICS. - ISSN 2079-6382. - 10:1(2021), pp. 88.1-88.14. [10.3390/antibiotics10010088]

DDASSQ: an open‐source, multiple peptide sequencing strategy for label free quantification based on an OpenMS pipeline in the KNIME analytics platform / M. Svecla, G. Garrone, F. Fare', G. Aletti, G.D. Norata, G. Beretta. - In: PROTEOMICS. - ISSN 1615-9853. - 21:16(2021), pp. e2000319.1-e2000319.12. [10.1002/pmic.202000319]

Dietary Cameroonian Plants Exhibit Anti-Inflammatory Activity in Human Gastric Epithelial Cells / A.P.A. Nwakiban, M. Fumagalli, S. Piazza, A. Magnavacca, G. Martinelli, G. Beretta, P. Magni, A.D. Tchamgoue, G.A. Agbor, J. Kuiaté, M. Dell'Agli, E. Sangiovanni. - In: NUTRIENTS. - ISSN 2072-6643. - 12:12(2020 Dec 10), pp. 3787.1-3787.15.