Aletti Giovanni Damiano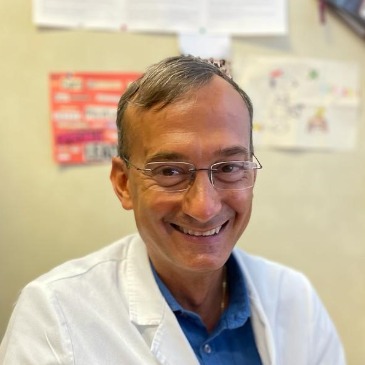 Associate Professor
SSD
MED/40 - OBSTETRICS AND GYNAECOLOGY
Competition sector
06/H1 - OBSTETRICS AND GYNAECOLOGY
Research fields and competencies
Publications
Radiomics of high-grade serous ovarian cancer : association between quantitative CT features, residual tumour and disease progression within 12 months / S. Rizzo, F. Botta, S. Raimondi, D. Origgi, V. Buscarino, A. Colarieti, F. Tomao, G. Aletti, V. Zanagnolo, M. Del Grande, N. Colombo, M. Bellomi. - In: EUROPEAN RADIOLOGY. - ISSN 0938-7994. - 28:11(2018 Nov), pp. 4849-4859.

Lymphatic Spread of Ovarian Cancer: Can the Anatomical and Pathological Knowledge Help a Personalized Treatment? / G.D. Aletti. - In: ANNALS OF SURGICAL ONCOLOGY. - ISSN 1068-9265. - 25:7(2018 Jul), pp. 1791-1793.

Melanoma of the lower genital tract: Prognostic factors and treatment modalities / A. Gadducci, S. Carinelli, M.E. Guerrieri, G.D. Aletti. - In: GYNECOLOGIC ONCOLOGY. - ISSN 0090-8258. - 150:1(2018 Jul), pp. 180-189.

The effect of a uterine manipulator on the recurrence and mortality of endometrial cancer : a multi-centric study by the Italian Society of Gynecological Endoscopy / S. Uccella, M. Bonzini, M. Malzoni, F. Fanfani, S. Palomba, G. Aletti, G. Corrado, M. Ceccaroni, R. Seracchioli, F. Shakir, A. Ferrero, R. Berretta, R. Tinelli, E. Vizza, G. Roviglione, L. Casarella, E. Volpi, E. Cicinelli, G. Scambia, F. Ghezzi. - In: AMERICAN JOURNAL OF OBSTETRICS AND GYNECOLOGY. - ISSN 0002-9378. - 216:6(2017 Jun), pp. 592.e1-592.e11.

Value of neoadjuvant chemotherapy for newly diagnosed advanced ovarian cancer: A European perspective / C. Fotopoulou, J. Sehouli, G. Aletti, P. Harter, S. Mahner, D. Querleu, L. Chiva, H. Gabra, N. Colombo, A. Du Bois. - In: JOURNAL OF CLINICAL ONCOLOGY. - ISSN 0732-183X. - 35:6(2017), pp. 587-590.