Bertoni Giovanni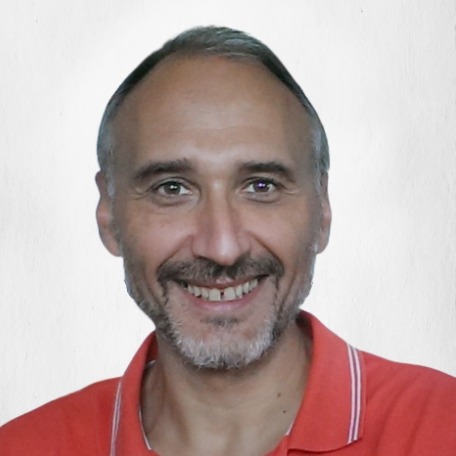 Tenured Associate Professor
SSD
BIO/19 - MICROBIOLOGY
Competition sector
05/I2 - MICROBIOLOGY
Research fields and competencies
Every day from 9 am to 6 pm, by appointment
Office
on-line via Teams platform
Teaching - Programme courses
Research
Publications
The Landscape of Pseudomonas aeruginosa Membrane-Associated Proteins / S. Motta, D. Vecchietti, A.M. Martorana, P. Brunetti, G. Bertoni, A. Polissi, P. Mauri, D. Di Silvestre. - In: CELLS. - ISSN 2073-4409. - 9:11(2020 Nov 05).

The Small RNA ErsA Plays a Role in the Regulatory Network of Pseudomonas aeruginosa Pathogenicity in Airway Infections / S. Ferrara, A. Rossi, S. Ranucci, I. De Fino, A. Bragonzi, C. Cigana, G. Bertoni. - In: MSPHERE. - ISSN 2379-5042. - 5:5(2020 Oct 14).

Naked Bacterium: Emerging Properties of a Surfome-Streamlined Pseudomonas putida Strain / E. Martinez-Garcia, S. Fraile, D. Rodriguez Espeso, D. Vecchietti, G. Bertoni, V. de Lorenzo. - In: ACS SYNTHETIC BIOLOGY. - ISSN 2161-5063. - 9:9(2020 Sep 18), pp. 2477-2492.

Structural and functional characterization of TgpA, a critical protein for the viability of Pseudomonas aeruginosa / M. Uruburu, E. Mastrangelo, M. Bolognesi, S. Ferrara, G. Bertoni, M. Milani. - In: JOURNAL OF STRUCTURAL BIOLOGY. - ISSN 1047-8477. - 205:3(2019 Mar 01), pp. 18-25.

The small RNA ErsA of Pseudomonas aeruginosa contributes to biofilm development and motility through post-transcriptional modulation of AmrZ / M. Falcone, S. Ferrara, E. Rossi, H.K. Johansen, S. Molin, G. Bertoni. - In: FRONTIERS IN MICROBIOLOGY. - ISSN 1664-302X. - 9(2018 Feb 14), pp. 238.1-238.12.