Damiani Giovanni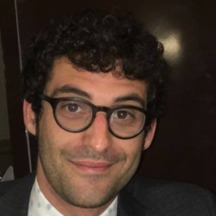 Type A Postdoctoral Fellow
Research fields and competencies
Research
Publications
Diet-related phototoxic reactions in psoriatic patients undergoing phototherapy : Results from a multicenter prospective study / A. Pacifico, R.R.Z. Conic, A. Cristaudo, S. Garbarino, M. Ardigò, A. Morrone, P. Iacovelli, S. Di Gregorio, P.D.M. Pigatto, A. Grada, S.R. Feldman, E. Scoditti, K. Kridin, G. Damiani. - In: NUTRIENTS. - ISSN 2072-6643. - 13:9(2021 Aug 25), pp. 2934.1-2934.9. [10.3390/nu13092934]

Dysthyroidism in dermato/polymyositis patients : a case-control study / A. Watad, N.L. Bragazzi, G. Damiani, E. Nissan, D. Comaneshter, A.D. Cohen, H. Amital. - In: EUROPEAN JOURNAL OF CLINICAL INVESTIGATION. - ISSN 0014-2972. - 51:5(2021 May), pp. e13460.1-e13460.10.

The impact of autoimmune systemic inflammation and associated medications on male reproductive health in patients with chronic rheumatological, dermatological, and gastroenterological diseases: A systematic review / R. Finelli, K. Leisegang, F. Finocchi, S. De Masi, A. Agarwal, G. Damiani. - In: AMERICAN JOURNAL OF REPRODUCTIVE IMMUNOLOGY. - ISSN 1046-7408. - 85:5(2021 May), pp. e13389.1-e13389.18. [10.1111/aji.13389]

Antibacterial Mechanisms and Efficacy of Sarecycline in Animal Models of Infection and Inflammation / C.G. Bunick, J. Keri, S. Ken Tanaka, N. Furey, G. Damiani, J.L. Johnson, A. Grada. - In: ANTIBIOTICS. - ISSN 2079-6382. - 10:4(2021 Apr 15).

SARS-CoV-2 Infection Induces Psoriatic Arthritis Flares and Enthesis Resident Plasmacytoid Dendritic Cell Type-1 Interferon Inhibition by JAK Antagonism Offer Novel Spondyloarthritis Pathogenesis Insights / Q. Zhou, J. Vadakekolathu, A. Watad, K. Sharif, T. Russell, H. Rowe, A. Khan, P.A. Millner, P. Loughenbury, A. Rao, R. Dunsmuir, J. Timothy, G. Damiani, P.D.M. Pigatto, P. Malagoli, G. Banfi, Y.M. El-Sherbiny, C. Bridgewood, D. McGonagle. - In: FRONTIERS IN IMMUNOLOGY. - ISSN 1664-3224. - 12(2021 Apr 15).