Vitale Giovanni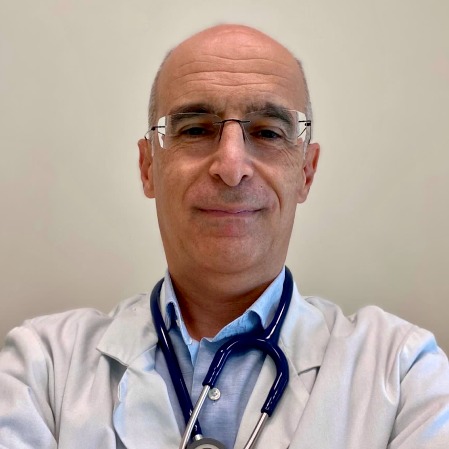 Associate Professor
SSD
MED/13 - ENDOCRINOLOGY AND METABOLISM
Competition sector
06/D2 - ENDOCRINOLOGY, NEPHROLOGY, FOOD AND WELLNESS SCIENCE
Research fields and competencies
Teaching - Programme courses
A.Y. 2019/2020
A.Y. 2018/2019
Research
Publications
Foreword to the special issue on advances in neuroendocrine neoplasms / G. Vitale, A. Faggiano. - In: REVIEWS IN ENDOCRINE & METABOLIC DISORDERS. - ISSN 1389-9155. - 22:3(2021 Sep), pp. 493-494. [10.1007/s11154-021-09639-z]

Neuroendocrine neoplasms: what we have learned and what the future holds in the pharmacological treatment / G. Vitale, L. Barrea, A. Aversa. - In: MINERVA MEDICA. - ISSN 0026-4806. - 112:3(2021 Jun), pp. 315-317.

Role of FGF System in Neuroendocrine Neoplasms: Potential Therapeutic Applications / G. Vitale, A. Cozzolino, P. Malandrino, R. Minotta, G. Puliani, D. Saronni, A. Faggiano, A. Colao. - In: FRONTIERS IN ENDOCRINOLOGY. - ISSN 1664-2392. - 12(2021 Apr 14). [10.3389/fendo.2021.665631]

Vandetanib versus cabozantinib in medullary thyroid carcinoma: A focus on anti‐angiogenic effects in zebrafish model / S. Carra, G. Gaudenzi, A. Dicitore, D. Saronni, M.C. Cantone, A. Plebani, A. Ghilardi, M.O. Borghi, L.J. Hofland, L. Persani, G. Vitale. - In: INTERNATIONAL JOURNAL OF MOLECULAR SCIENCES. - ISSN 1661-6596. - 22:6(2021 Mar 16).

Somatostatin-Dopamine Chimeric Molecules in Neuroendocrine Neoplasms / M.C. Cantone, A. Dicitore, G. Vitale. - In: JOURNAL OF CLINICAL MEDICINE. - ISSN 2077-0383. - 10:3(2021 Feb 01).