Vitale Giovanni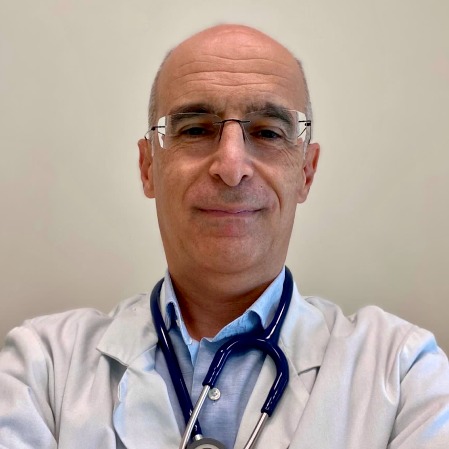 Associate Professor
SSD
MED/13 - ENDOCRINOLOGY AND METABOLISM
Competition sector
06/D2 - ENDOCRINOLOGY, NEPHROLOGY, FOOD AND WELLNESS SCIENCE
Research fields and competencies
Publications
Gastroenteropancreatic neuroendocrine neoplasms and inflammation: A complex cross-talk with relevant clinical implications / G. Vitale, S. Carra, F. Ferrau, E. Guadagno, A. Faggiano, A. Colao. - In: CRITICAL REVIEWS IN ONCOLOGY HEMATOLOGY. - ISSN 1040-8428. - 146(2020), pp. 102840.1-102840.12.

The Frailty Index in centenarians and their offspring / B. Arosio, E. Ferri, M. Casati, D. Mari, G. Vitale, M. Cesari. - In: AGING CLINICAL AND EXPERIMENTAL RESEARCH. - ISSN 1720-8319. - 31:11(2019 Nov), pp. 1685-1688.

Arthropathy in acromegaly : a questionnaire-based estimation of motor disability and its relation with quality of life and work productivity / L.M. Fatti, B. Cangiano, G. Vitale, L. Persani, G. Mantovani, E. Sala, M. Arosio, P. Maffei, F. Dassie, M. Mormando, A. Giampietro, L. Tanda, E.R. Masiello, E. Nazzari, D. Ferone, S. Corbetta, E. Passeri, F. Guaraldi, S. Grottoli, S. Cannavo, M.L.T. Torre, D. Soranna, A. Zambon, F. Cavagnini, M. Scacchi. - In: PITUITARY. - ISSN 1386-341X. - 22:5(2019 Oct), pp. 552-560.

The Aging Thyroid: A Reappraisal Within the Geroscience Integrated Perspective / C. Franceschi, R. Ostan, S. Mariotti, D. Monti, G. Vitale. - In: ENDOCRINE REVIEWS. - ISSN 0163-769X. - 40:5(2019 Oct), pp. 1250-1270.

Vitamin D in physiological and pathological aging : lesson from centenarians / E. Ferri, M. Casati, M. Cesari, G. Vitale, B. Arosio. - In: REVIEWS IN ENDOCRINE & METABOLIC DISORDERS. - ISSN 1389-9155. - 20:3(2019 Sep), pp. 273-282.