Vitale Giovanni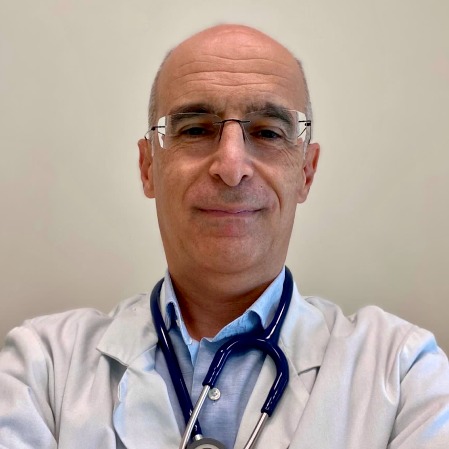 Associate Professor
SSD
MED/13 - ENDOCRINOLOGY AND METABOLISM
Competition sector
06/D2 - ENDOCRINOLOGY, NEPHROLOGY, FOOD AND WELLNESS SCIENCE
Research fields and competencies
Teaching - Programme courses
A.Y. 2019/2020
A.Y. 2018/2019
Postgraduate Schools - Medicine, Healthcare, Dental Medicine
Research
Publications
Off-label pasireotide treatment in one insulinoma patient with an atypical presentation and intolerant to diazoxide / F. Sileo, B. Cangiano, C. Cacciatore, J. Amaru, F. Gatto, M. Albertelli, M. Falconi, G. Vitale, L. Persani. - In: ENDOCRINE. - ISSN 1355-008X. - 70:2(2020 Nov), pp. 435-438.

Jagged ligands enhance the pro-angiogenic activity of multiple myeloma cells / M.T. Palano, D. Giannandrea, N. Platonova, G. Gaudenzi, M. Falleni, D. Tosi, E. Lesma, V. Citro, M. Colombo, I. Saltarella, R. Ria, N. Amodio, E. Taiana, A. Neri, G. Vitale, R. Chiaramonte. - In: CANCERS. - ISSN 2072-6694. - 12:9(2020 Sep 11), pp. 2600.1-2600.18.

Vitamin D receptor polymorphisms in sex-frailty paradox / B. Arosio, F.R. Guerini, A.S. Costa, A. Dicitore, E. Ferri, D. Mari, E. Torresani, M. Clerici, M. Cesari, G. Vitale. - In: NUTRIENTS. - ISSN 2072-6643. - 12:9(2020 Sep), pp. 2714.1-2714.8.

Thyroid hormones and frailty in persons experiencing extreme longevity / B. Arosio, D. Monti, D. Mari, G. Passarino, R. Ostan, E. Ferri, F. De Rango, C. Franceschi, M. Cesari, G. Vitale. - In: EXPERIMENTAL GERONTOLOGY. - ISSN 0531-5565. - 138(2020 Sep).

Lanreotide Induces Cytokine Modulation in Intestinal Neuroendocrine Tumors and Overcomes Resistance to Everolimus / C. Sciammarella, A. Luce, F. Riccardi, C. Mocerino, R. Modica, M. Berretta, G. Misso, A.M. Cossu, A. Colao, G. Vitale, A. Necas, J. Fedacko, M. Galdiero, P. Correale, A. Faggiano, M. Caraglia, A. Capasso, A. Grimaldi. - In: FRONTIERS IN ONCOLOGY. - ISSN 2234-943X. - 10(2020 Jul), pp. 1047.1-1047.13.