Olcese Gloria Angela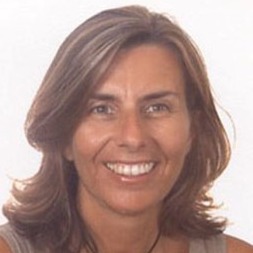 Full professor
SSD
L-ANT/10 - METHODS OF ARCHAEOLOGICAL RESEARCH
Competition sector
10/A1 - ARCHAEOLOGY
Research fields and competencies
Teaching - Programme courses
A.Y. 2021/2022
A.Y. 2020/2021
A.Y. 2019/2020
A.Y. 2018/2019
Research
Publications
Archaeology and Economy in the Ancient World. Proceedings of the 19th International Congress of Classical Archaeology Volume 9: A. Making Wine in Western-Mediterranean / B. Production and the Trade of Amphorae: Some New Data from Italy / [a cura di] J.-. Brun, N. Garnier, G. Olcese. - [s.l] : Propylaeum, 2021 Jan. - ISBN 3-948465-36-3. ((.

La produzione e la circolazione delle anfore della Campania in epoca ellenistica e romana: casi di studio e prospettive della ricerca archeologica e archeometrica / G.A. Olcese (STUDI E RICERCHE DEL PARCO ARCHEOLOGICO DI POMPEI). - In: Fecisti cretaria : Dal frammento al contesto: studi sul vasellame ceramico del territorio vesuviano / [a cura di] M. Osanna, L. Toniolo. - Prima edizione. - Roma - Bristol : «L'ERMA» di BRETSCHNEIDER, 2020. - ISBN 9788891319296. - pp. 153-163 (( convegno Fecisti cretaria tenutosi a Pompei nel 2016.

Vino, palmenti e anfore: progetti di archeologia biomolecolare in corso presso il DiSAA di Milano / G. Olcese, A. Scienza, G. De Lorenzis, A. Razza, D.M. Surace. ((Intervento presentato al convegno ArchaeOrganics tenutosi a Roma nel 2019.

A proposito di "PITHECUSAN WORKSHOPS: il quartiere artigianale di S. Restituta di Lacco Ameno (Ischia) e i suoi reperti", Quasar edizioni, 2017 / G. Olcese. ((Intervento presentato al convegno Satura Lanx : conversazioni su temi di cultura classica tenutosi a Napoli nel 2019.

Timbres sur amphores gréco-italique à Ischia : Archéologie et archéométrie / G.A. Olcese - In: Analyse et Exploitation des timbres amphoriques grecques[s.l] : Pu Rennes, 2019. - ISBN 9782753578005. (( convegno Colloque international sous le haut patronage de l"Académie des Inscriptions et Belle-Lettres tenutosi a Athènes nel 2010.