Fratesi Guido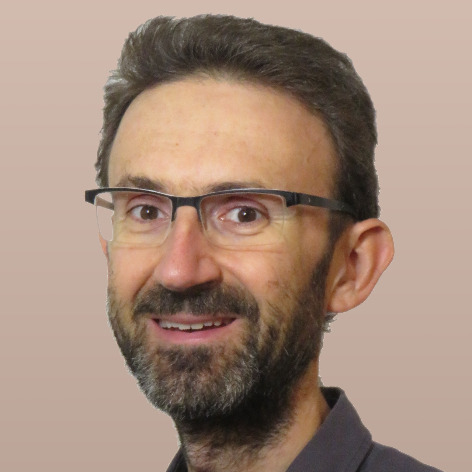 Associate Professor
SSD
FIS/03 - PHYSICS OF MATTER
Competition sector
02/B2 - THEORETICAL PHYSICS OF MATTER
Research fields and competencies
Teaching - Programme courses
Research
Publications
Position‐Controlled Functionalization of Vacancies in Silicon by Single‐Ion Implanted Germanium Atoms / S. Achilli, N.H. Le, G. Fratesi, N. Manini, G. Onida, M. Turchetti, G. Ferrari, T. Shinada, T. Tanii, E. Prati. - In: ADVANCED FUNCTIONAL MATERIALS. - ISSN 1616-301X. - (2021). [Epub ahead of print]

Nontrivial central-atom dependence in the adsorption of M-TPP molecules (M=Co, Ni, Zn) on Fe(001)-p(1×1)O / G. Fratesi, S. Achilli, A. Ugolotti, A. Lodesani, A. Picone, A. Brambilla, L. Floreano, A. Calloni, G. Bussetti. - In: APPLIED SURFACE SCIENCE. - ISSN 0169-4332. - 530(2020 Nov 15).

Coverage-dependent electronic and optical properties of H- or F-passivated Si/Ag(111) from first principles / A. Ugolotti, G.P. Brivio, G. Fratesi. - In: PHYSICAL REVIEW. B. - ISSN 2469-9950. - 101:19(2020 May 07), pp. 195413.1-195413.10.

Keto-enol tautomerization drives the self-assembly of leucoquinizarin on Au(111) / R. Costantini, L. Colazzo, L. Batini, M. Stredansky, M.S.G. Mohammed, S. Achilli, L. Floreano, G. Fratesi, D.G. De Oteyza, A. Cossaro. - In: CHEMICAL COMMUNICATIONS. - ISSN 1359-7345. - 56:19(2020 Mar), pp. 2833-2836.

Tailoring the magnetic ordering of the Cr4O5/Fe(001) surface via a controlled adsorption of C60 organic molecules / F. Orlando, G. Fratesi, G. Onida, S. Achilli. - (2020 Mar).