Tiana Guido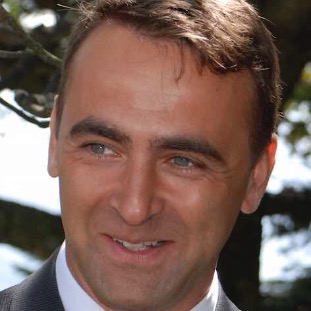 Associate Professor
SSD
FIS/03 - PHYSICS OF MATTER
Competition sector
02/B2 - THEORETICAL PHYSICS OF MATTER
Research fields and competencies
Publications
Molecular Recognition between Cadherins Studied by a Coarse-Grained Model Interacting with a Coevolutionary Potential / S. Terzoli, G. Tiana. - In: JOURNAL OF PHYSICAL CHEMISTRY. B, CONDENSED MATTER, MATERIALS, SURFACES, INTERFACES & BIOPHYSICAL. - ISSN 1520-6106. - 124:20(2020 May 21), pp. 4079-4088.

Assessing the accuracy of direct-coupling analysis for RNA contact prediction / F. Cuturello, G. Tiana, G. Bussi. - In: RNA. - ISSN 1355-8382. - 26:5(2020 May), pp. 637-647.

Determination of Structural Ensembles of Flexible Molecules in Solution from NMR Data Undergoing Spin Diffusion / F. Vasile, G. Tiana. - In: JOURNAL OF CHEMICAL INFORMATION AND MODELING. - ISSN 1549-9596. - 59:6(2019 Jun 24), pp. 2973-2979.

DamC reveals principles of chromatin folding in vivo without crosslinking and ligation / J. Redolfi, Y. Zhan, C. Valdes-Quezada, M. Kryzhanovska, I. Guerreiro, V. Iesmantavicius, T. Pollex, R.S. Grand, E. Mulugeta, J. Kind, G. Tiana, S.A. Smallwood, W. de Laat, L. Giorgetti. - In: NATURE STRUCTURAL & MOLECULAR BIOLOGY. - ISSN 1545-9993. - 26:6(2019 Jun), pp. 471-480.

Molecular mechanisms of heterogeneous oligomerization of huntingtin proteins / S. Bonfanti, M.C. Lionetti, M.R. Fumagalli, V.R. Chirasani, G. Tiana, N.V. Dokholyan, S. Zapperi, C.A.M. La Porta. - In: SCIENTIFIC REPORTS. - ISSN 2045-2322. - 9:1(2019 May 20), pp. 7615.1-7615.9.