Tiana Guido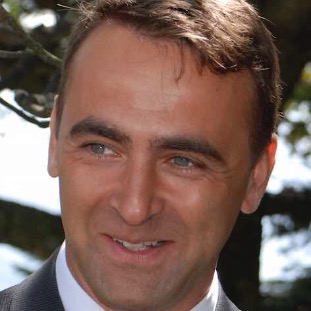 Associate Professor
SSD
FIS/03 - PHYSICS OF MATTER
Competition sector
02/B2 - THEORETICAL PHYSICS OF MATTER
Research fields and competencies
Teaching - Programme courses
A.Y. 2020/2021
A.Y. 2018/2019
Research
Publications
The denatured state of HIV-1 protease under native conditions / H.I. Rösner, M. Caldarini, G. Potel, D. Malmodin, M.A. Vanoni, A. Aliverti, R.A. Broglia, B.B. Kragelund, G. Tiana. - In: PROTEINS. - ISSN 0887-3585. - (2021 Jul 27). [Epub ahead of print] [10.1002/prot.26189]

Managing Experimental 3D Structures in the Beyond-Rule-of-5 Chemical Space : The Case of Rifampicin / G. Ermondi, F. Lavore, M. Vallaro, G. Tiana, F. Vasile, G. Caron. - In: CHEMISTRY-A EUROPEAN JOURNAL. - ISSN 0947-6539. - (2021 Jun 10). [Epub ahead of print]

HP1 drives de novo 3D genome reorganization in early Drosophila embryos / F. Zenk, Y. Zhan, P. Kos, E. Loser, N. Atinbayeva, M. Schachtle, G. Tiana, L. Giorgetti, N. Iovino. - In: NATURE. - ISSN 0028-0836. - 593:7858(2021), pp. 289-293.

Evolution of frustrated and stabilising contacts in reconstructed ancient proteins / M. Crippa, D. Andreghetti, R. Capelli, G. Tiana. - In: EUROPEAN BIOPHYSICS JOURNAL WITH BIOPHYSICS LETTERS. - ISSN 0175-7571. - 50:5(2021), pp. 699-712. [10.1007/s00249-021-01500-0]

Effective model of loop extrusion predicts chromosomal domains / M. Crippa, Y. Zhan, G. Tiana. - In: PHYSICAL REVIEW. E. - ISSN 2470-0045. - 102:3(2020).