Vagge Ilda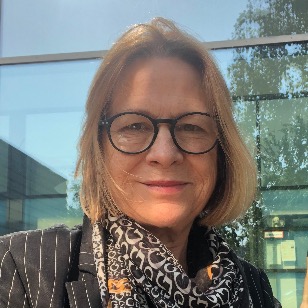 Tenured Associate Professor
SSD
BIO/03 - ENVIRONMENTAL AND APPLIED BOTANY
Competition sector
05/A1 - BOTANY
Research fields and competencies
Publications
Reti verdi e blu: uno scenario per la Val Polcevera / I. Vagge - In: La sfida della Val Polcevera : Partecipazione, lavoro e ambiente per rigenerare la città / [a cura di] F. Balletti, B. Giantoni. - Prima edizione. - [s.l] : Erga, 2020 Jul. - ISBN 8832982005. - pp. 157-163

Teaching and learning Landscape Ecology to Landscape Architects in Italy : toward protective, adaptative, redundant landscape design / A. Ghersi, I. Vagge. ((Intervento presentato al 10. convegno IALE World Congress : Nature and society facing the Anthropocene: challenges and perspectives for Landscape Ecology tenutosi a Milano nel 2019.

Biomass production and reproductive performances of native and ornamental herbaceous plants in peat-free growing media / S. Orsenigo, D. Massa, D.L. S., B. Nesi, C. Calvi, L. Zubani, G. Rossi, I. Vagge, M.C. Mariani, S. Cacini. ((Intervento presentato al 3. convegno International Symposium on Growing Media, Composting and Substrate Analysis tenutosi a Milano nel 2019.

Seed dormancy and seedling growth changes in response to scarification treatments and population origin in Kosteletzkya pentacarpos (Malvaceae) / S. Orsenigo, A. Mondoni, E.R. Tazzari, I. Vagge, G. Rossi, T. Abeli. - In: SEED SCIENCE AND TECHNOLOGY. - ISSN 0251-0952. - 47:1(2019 Apr), pp. 59-64.

Morphological characterisation of Cucurbita maxima Duchesne (Cucurbitaceae) landraces from the Po Valley (Northern Italy) / S. Orsenigo, T. Abeli, M. Schiavi, P. Cauzzi, F. Guzzon, N.M.G. Ardenghi, G. Rossi, I. Vagge. - In: ITALIAN JOURNAL OF AGRONOMY. - ISSN 2039-6805. - 13:4(2018 Dec), pp. 338-342.