Eberini Ivano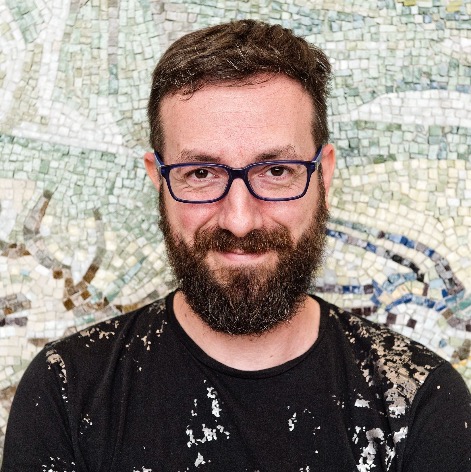 Associate Professor
SSD
BIO/10 - BIOCHEMISTRY
Competition sector
05/E1 - GENERAL BIOCHEMISTRY
Research fields and competencies
Publications
Distinguishing mode of action of compounds inducing craniofacial malformations in zebrafish embryos to support dose-response modeling in combined exposures / H.J. Heusinkveld, W.G. Schoonen, H.M. Hodemaekers, A. Nugraha, J. Sirks, V. Veenma, C. Sujan, J.L.A. Pennings, P.F. Wackers, L. Palazzolo, I. Eberini, E. Rorije, L.T.M. van der Ven. - In: REPRODUCTIVE TOXICOLOGY. - ISSN 0890-6238. - 96(2020 Sep), pp. 114-127.

Development of an adverse outcome pathway for cranio-facial malformations: A contribution from in silico simulations and in vitro data / F. Metruccio, L. Palazzolo, F. Di Renzo, M. Battistoni, E. Menegola, I. Eberini, A. Moretto. - In: FOOD AND CHEMICAL TOXICOLOGY. - ISSN 0278-6915. - 140(2020 Jun).

A novel SEMA3G mutation in two siblings affected by syndromic GnRH deficiency / R. Oleari, V. Andrè, A. Lettieri, S. Tahir, L. Roth, A. Paganoni, I. Eberini, C. Parravicini, V. Scagliotti, L. Cotellessa, F. Bedogni, L.B. De Martini, M.V. Corridori, S. Gulli, H.G. Augustin, C. Gaston-Massuet, K. Hussain, A. Cariboni. - In: NEUROENDOCRINOLOGY. - ISSN 0028-3835. - (2020 May 04). [Epub ahead of print]

Some more about dogs: Proteomics of neglected biological fluids / I. Miller, S. Schlosserb, L. Palazzolo, M. Veronesi, I. Eberini, E. Gianazza. - In: JOURNAL OF PROTEOMICS. - ISSN 1876-7737. - 218(2020 Apr 30).

Development of the first in vivo GPR17 ligand through an iterative drug discovery pipeline: A novel disease-modifying strategy for multiple sclerosis / C. Parravicini, D. Lecca, D. Marangon, G.T. Coppolino, S. Daniele, E. Bonfanti, M. Fumagalli, L. Raveglia, C. Martini, E. Gianazza, M.L. Trincavelli, M.P. Abbracchio, I. Eberini. - In: PLOS ONE. - ISSN 1932-6203. - 15:4(2020 Apr 22).