Paracchini Laila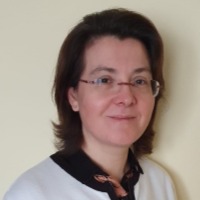 Fixed-term Research Fellow B
SSD
L-LIN/21 - SLAVIC STUDIES
Competition sector
10/M2 - SLAVIC STUDIES
Research fields and competencies
During the first semester 2020-2021 the teacher will receive students by appointment, remotely, on the Microsoft Teams platform or on Skype. Students can write an e-mail to laila.paracchini@unimi.it to fix an appointment.
Publications
La piattaforma didattica Revita per l'insegnamento del russo a livello universitario / N. Stoyanova, L. Paracchini. - In: NUOVA SECONDARIA. - ISSN 1828-4582. - 37:8(2020 Apr), pp. 90-94.

I meccanismi di suffissazione relativi alla formazione dei verbi nella lingua russa di Internet / L. PARACCHINI (STUDI E RICERCHE). - In: Studi di linguistica slava : Nuove prospettive e metodologie di ricerca / [a cura di] I. Krapova, S. Nistratova, L. Ruvoletto. - Venezia : Edizioni Ca' Foscari, 2019. - ISBN 9788869693694. - pp. 389-409

Sinonimia e omonimia derivazionali nel russo della rete / L. Paracchini. - In: ACME. - ISSN 0001-494X. - LXXII 2019:1(2019), pp. 297-317.

I processi attivi nella derivazione su materiale della lingua russa di Internet. I sostantivi con significato di oggetto o fenomeno creati da base sostantivale + suffissazione / L. PARACCHINI. - In: LINGUE E LINGUAGGI. - ISSN 2239-0367. - (2018), pp. 281-306.

Gli inizi dell'insegnamento del russo alla "Statale" di Milano / L. PARACCHINI. - In: ITALIANO LINGUADUE. - ISSN 2037-3597. - 10:1(2018), pp. 236-248.