Rossi Laura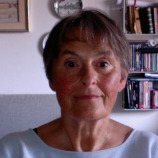 Tenured Associate Professor
SSD
L-LIN/21 - SLAVIC STUDIES
Competition sector
10/M2 - SLAVIC STUDIES
Research fields and competencies
From September 15th in my room, on Skype (lau_ro@outlook.it) or Teams (code on the ARIEL site) on Wednesdays: 2 - 5 p.m. (Check my ARIEL pages for any temporary changes).
Office
Piazza S. Alessandro, 1, Slavistics department, 2nd floor, office
Teaching - Programme courses
A.Y. 2020/2021
A.Y. 2019/2020
A.Y. 2018/2019
Research
Publications
From Pavel Fedotov to Viktor Shklovsky : The turbulent fortunes of William Hogarth in Russia and the USSR / L. Rossi - In: Enduring Presence : William Hogarth's British and European Afterlives / [a cura di] C. Patey, C. E. Roman, G. Letissier. - Prima edizione. - Oxford : Peter Lang, 2021. - ISBN 9781789974706. - pp. 83-97 (( convegno William Hogarth in Time: Metamorphoses and Afterlives in European Literatures and Cultures tenutosi a Milano nel 2018.

Tolstoj dalla morte alla vita / L. Rossi (BUR RIZZOLI. CLASSICI MODERNI). - In: Sulla vita / L. Tolstoj. - Prima edizione. - Milano : BUR Rizzoli, 2021. - ISBN 9788817156561. - pp. 5-29

"Priglašenie" M.N. Murav'eva, ili "pesnja, kotoruju on perevel s àglinskogo"? = L"Invito" di M.N. Murav'ev o "una canzone che aveva tradotto dall'anglese"? / L. Rossi. ((Intervento presentato al convegno Meždunarodnaja naučnaja konferencija k 100-letiju so dnja roždenija Jurija Davidoviča Levina (1920-2006) = Conferenza scientifica internazionale in onore del centenario della nascitadi Jurij Davidovič Levin (1926-2006) tenutosi a Sankt-Peterburg nel 2020.

Ri/Leggere "La storia dell'artista Fedotov" di Viktor Šklovskij? / L. Rossi. - In: RICERCHE SLAVISTICHE. - ISSN 0391-4127. - 2(2019 Dec), pp. 395-418.

O roli perevodov v literaturnom processe: na primere russkogo perevoda (1793) komedii "Škola zloslovija" (1777) Richarda Sheridana / L. Rossi. ((Intervento presentato al 4. convegno Četvertye molodežnye čtenija po russkoj literature XVIII veka tenutosi a Sankt-Peterburg nel 2019.