Rossi Laura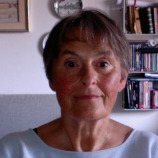 Tenured Associate Professor
SSD
L-LIN/21 - SLAVIC STUDIES
Competition sector
10/M2 - SLAVIC STUDIES
Research fields and competencies
Due to the emergency situation only on Skype (lau_ro@outlook.it) or Teams (code to be asked) on Thursdays: 3 - 6 p.m. (Chek my ARIEL pages for any temporary changes).
Office
Piazza S. Alessandro, 1, Slavistics department, 2nd floor, office
Teaching - Programme courses
A.Y. 2020/2021
A.Y. 2019/2020
A.Y. 2018/2019
Research
Publications
Ri/Leggere "La storia dell'artista Fedotov" di Viktor Šklovskij? / L. Rossi. - In: RICERCHE SLAVISTICHE. - ISSN 0391-4127. - 2(2019 Dec), pp. 395-418.

O roli perevodov v literaturnom processe: na primere russkogo perevoda (1793) komedii "Škola zloslovija" (1777) Richarda Sheridana / L. Rossi. ((Intervento presentato al 4. convegno Četvertye molodežnye čtenija po russkoj literature XVIII veka tenutosi a Sankt-Peterburg nel 2019.

Citazioni alloglotte in epigrafe nella letteratura russa del Settecento / L. Rossi (DI/SEGNI). - In: Esempi di seconda mano : studi sulla citazione in contesto europeo ed extraeuropeo / [a cura di] M. Barsi, L. Pinnavaia. - Prima edizione. - Milano : Ledizioni Ledipublishing, 2019 May. - ISBN 9788867059713. - pp. 31-43

Roma e i Russi nei racconti italiani di Apollon Majkov / L. Rossi - In: Roma e il mondo : scritti in onore di Rita Giuliani / [a cura di] S. Toscano, Ju. Nikolaeva, P. Buoncristiano. - Prima edizione. - Roma : Lithos, 2019. - ISBN 9788899581916. - pp. 391-399

Painting and Music in the Poetry and Prose of M.N. Murav'ev - Živopis' i muzyka v poėzii i proze M. N. Murav'eva / L. Rossi. ((Intervento presentato al 10. convegno Study Group On Eighteenth Century Russia tenutosi a Strasbourg nel 2018.