Da Dalt Lorenzo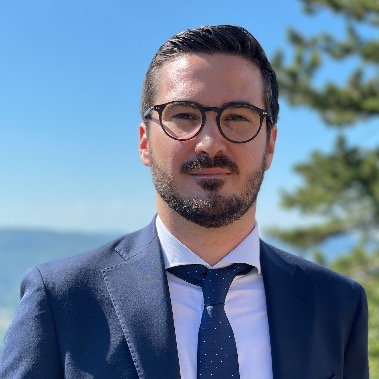 Type A Postdoctoral Fellow
Research fields and competencies
Research
Publications
IMPACT OF PCSK9 ON EXTRAHEPATIC TISSUES / L. Da Dalt ; tutor: G.D. Norata ; coordinatore: G.D. Norata. - Milano : Università degli studi di Milano. Dipartimento di Scienze Farmacologiche e Biomolecolari, 2021 Feb 16. ((33. ciclo, Anno Accademico 2020.

Metabolic adaptations of cells at the vascular-immune interface during atherosclerosis / F. Bonacina, L. Da Dalt, A.L. Catapano, G.D. Norata. - In: MOLECULAR ASPECTS OF MEDICINE. - ISSN 0098-2997. - 77:Special Issue(2021 Feb), pp. 100918.1-100918.10. [10.1016/j.mam.2020.100918]

PCSK9 deficiency rewires heart metabolism and drives heart failure with preserved ejection fraction / L. Da Dalt, L. Castiglioni, A. Baragetti, M. Audano, M. Svecla, F. Bonacina, S. Pedretti, P. Uboldi, P. Benzoni, F. Giannetti, A. Barbuti, F. Pellegatta, S. Indino, E. Donetti, L. Sironi, N. Mitro, A.L. Catapano, G.D. Norata. - In: EUROPEAN HEART JOURNAL. - ISSN 0195-668X. - 42:32(2021), pp. 3078-3090. [10.1093/eurheartj/ehab431]

Rivaroxaban improves vascular response in LPS-induced acute inflammation in experimental models / A. Daci, L. Da Dalt, R. Alaj, S. Shurdhiqi, B. Neziri, R. Ferizi, G.D. Norata, S. Krasniqi. - In: PLOS ONE. - ISSN 1932-6203. - 15:12(2020 Dec 10), pp. e0240669.1-e0240669.16.

Impatto della produzione epatica e pancreatica di PCSK9 sull'omeostasi glucidica / A. Marku, L. Da Dalt, A. Galli, A.L. Catapano, D.G. Norata, C. Perego. ((Intervento presentato al convegno 19. Congresso regionale SISA-14. Congresso nazionale SITeCS tenutosi a Milano nel 2020.