Drago Lorenzo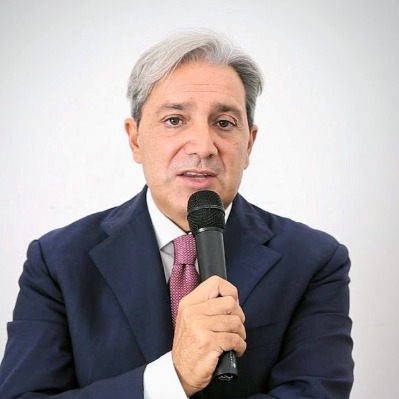 Associate Professor
SSD
MED/07 - MICROBIOLOGY AND CLINICAL MICROBIOLOGY
Competition sector
06/A3 - MICROBIOLOGY AND CLINICAL MICROBIOLOGY
Research fields and competencies
Publications
Upper Respiratory Tract Microbiome and Otitis Media Intertalk : Lessons from the Literature / F. Folino, L. Ruggiero, P. Capaccio, I. Coro, S. Aliberti, L. Drago, P. Marchisio, S. Torretta. - In: JOURNAL OF CLINICAL MEDICINE. - ISSN 2077-0383. - 9:9(2020 Sep 02), pp. 2845.1-2845.26.

Inflammatory bowel diseases, the hygiene hypothesis and the other side of the microbiota: Parasites and fungi / S. Panelli, S. Epis, L. Cococcioni, M. Perini, M. Paroni, C. Bandi, L. Drago, G.V. Zuccotti. - In: PHARMACOLOGICAL RESEARCH. - ISSN 1043-6618. - 159(2020 Sep).

Putative Microbial Population Shifts Attributable to Nasal Administration of Streptococcus salivarius 24SMBc and Streptococcus oralis 89a / R. De Grandi, L. Drago, A. Bidossi, M. Bottagisio, M. Gelardi, E. De Vecchi. - In: PROBIOTICS AND ANTIMICROBIAL PROTEINS. - ISSN 1867-1306. - 11:4(2019 Dec), pp. 1219-1226.

Investigation on antibiotic-resistance, biofilm formation and virulence factors in multi drug resistant and non multi drug resistant Staphylococcus pseudintermedius / G. Meroni, J.F.S. Filipe, L. Drago, P.A. Martino. - In: MICROORGANISMS. - ISSN 2076-2607. - 7:12(2019 Dec), pp. 702.1-702.11.

Gut microbiota, dysbiosis and colon lavage / L. Drago, V. Casini, F. Pace. - In: DIGESTIVE AND LIVER DISEASE. - ISSN 1590-8658. - 51:9(2019 Sep), pp. 1209-1213.