Drago Lorenzo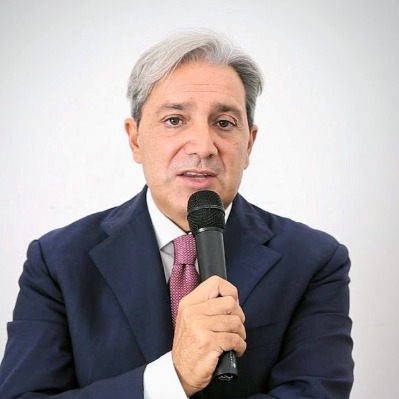 Associate Professor
SSD
MED/07 - MICROBIOLOGY AND CLINICAL MICROBIOLOGY
Competition sector
06/A3 - MICROBIOLOGY AND CLINICAL MICROBIOLOGY
Research fields and competencies
Teaching - Programme courses
A.Y. 2018/2019
Postgraduate Schools - Medicine, Healthcare, Dental Medicine
Research
Publications
Deep transcranial magnetic stimulation affects gut microbiota composition in obesity : results of randomized clinical trial / A. Ferrulli, L. Drago, S. Gandini, S. Massarini, F. Bellerba, P. Senesi, I.M. Terruzzi, L. Luzi. - In: INTERNATIONAL JOURNAL OF MOLECULAR SCIENCES. - ISSN 1661-6596. - 22:9(2021 Apr 29), pp. 4692.1-4692.20. [10.3390/ijms22094692]

Evaluation of main functional dyspepsia symptoms after probiotic administration in patients receiving conventional pharmacological therapies / L. Drago, G. Meroni, D. Pistone, L. Pasquale, G. Milazzo, F. Monica, S. Aragona, L. Ficano, R. Vassallo, A. Lauri, R. Annicchiarico, A. Bucci, F. Antonini, A. Morabito, A. Arini, F. Bavetta, C. Belcari, P. Beretta, A. Bertino, E. Borina, C. Calcara, C. Citarella, G. Conoscenti, F. Corti, G. Cozzoli, A. Cuomo, P. Damassacarrara, V. D'onofrio, I. Dell'Amico, A. Dell'Anna, G. Ferrini, S. Genova, G. Graziani, D. Iannuzziello, I.M. Luppino, P. Massa, L. Marchi, R. Marin, D. Pardocchi, R. Pumpo, I. Raguzzi, R. Manta, C. Randazzo, G.L. Rizzo, G. Sabatino, R. Sacco, G. Sarrantonio, E. Savarino, G. Scarpulla, P. Schettino, S. Sediari, C. Selvaggio, S. Pallio, M. Tammaro, T. Russo, M. Vinti. - In: JOURNAL OF INTERNATIONAL MEDICAL RESEARCH. - ISSN 0300-0605. - 49:1(2021 Jan), pp. 0300060520982657.1-0300060520982657.13. [10.1177/0300060520982657]

In vitro Inhibition of Biofilm Formation on Silicon Rubber Voice Prosthesis: Α Systematic Review and Meta-Analysis / A. Tsikopoulos, E. Petinaki, C. Festas, K. Tsikopoulos, G. Meroni, L. Drago, C. Skoulakis. - In: ORL. - ISSN 0301-1569. - (2021), pp. 1-20-20. [Epub ahead of print] [10.1159/000516345]

Probiotics in the prevention and treatment of atopic dermatitis / S. D'Elios, I. Trambusti, E. Verduci, G. Ferrante, S. Rosati, G.L. Marseglia, L. Drago, D.G. Peroni. - In: PEDIATRIC ALLERGY AND IMMUNOLOGY. - ISSN 0905-6157. - 31:suppl. 26(2020 Nov), pp. 43-45.

Upper Respiratory Tract Microbiome and Otitis Media Intertalk : Lessons from the Literature / F. Folino, L. Ruggiero, P. Capaccio, I. Coro, S. Aliberti, L. Drago, P. Marchisio, S. Torretta. - In: JOURNAL OF CLINICAL MEDICINE. - ISSN 2077-0383. - 9:9(2020 Sep 02), pp. 2845.1-2845.26.