Bechini Luca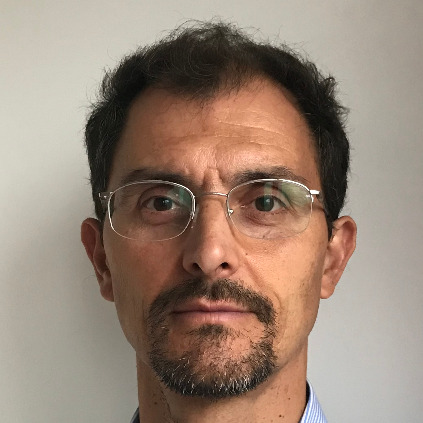 Full professor
SSD
AGR/02 - AGRONOMY AND FIELD CROPS
Competition sector
07/B1 - AGRONOMY AND FIELD, VEGETABLE, ORNAMENTAL CROPPING
Research fields and competencies
By making an appointment.
Office
In my office (Via Celoria 2, Dipartimento di Scienze Agrarie e Ambientali - Agronomia, 1st floor above "Aula 1")
Teaching - Programme courses
Research
Publications
Ensemble modelling, uncertainty and robust predictions of organic carbon in long-term bare-fallow soils / R. Farina, R. Sandor, M. Abdalla, J. Alvaro-Fuentes, L. Bechini, M.A. Bolinder, L. Brilli, C. Chenu, H. Clivot, M. De Antoni Migliorati, C. Di Bene, C.D. Dorich, F. Ehrhardt, F. Ferchaud, N. Fitton, R. Francaviglia, U. Franko, D.L. Giltrap, B.B. Grant, B. Guenet, M.T. Harrison, M.U.F. Kirschbaum, K. Kuka, L. Kulmala, J. Liski, M.J. McGrath, E. Meier, L. Menichetti, F. Moyano, C. Nendel, S. Recous, N. Reibold, A. Shepherd, W.N. Smith, P. Smith, J.-. Soussana, T. Stella, A. Taghizadeh-Toosi, E. Tsutskikh, G. Bellocchi. - In: GLOBAL CHANGE BIOLOGY. - ISSN 1354-1013. - 27:4(2021 Feb), pp. 904-928.

Drivers and barriers to adopt best management practices. Survey among Italian dairy farmers / L. Bechini, C. Costamagna, L. Zavattaro, C. Grignani, J. Bijttebier, G. Ruysschaert. - In: JOURNAL OF CLEANER PRODUCTION. - ISSN 0959-6526. - 245(2020 Feb), pp. 118825.1-118825.14.

European survey shows poor association between soil organic matter and crop yields / W.J. Vonk, M.K. van Ittersum, P. Reidsma, L. Zavattaro, L. Bechini, G. Guzman, A. Pronk, H. Spiegel, H.H. Steinmann, G. Ruysschaert, R. Hijbeek. - In: NUTRIENT CYCLING IN AGROECOSYSTEMS. - ISSN 1385-1314. - 118:3(2020), pp. 325-334.

Cover crop: schede tecniche per la coltivazione / [a cura di] L. Bechini, P. Marino Gallina, L. Michelon, T. Tadiello. - Milano : Università degli Studi di Milano, 2020. - ISBN 978-88-908987-9-2.

Agronomic and Environmental Benefits of Cover Crops in Northern Italy / L. Bechini, E. Potenza, T. Tadiello, Daniele Della Torre, M. Lorenza, P. MARINO GALLINA, M. Alberto, T. Stefano. ((Intervento presentato al 48. convegno Convegno Nazionale della Società Italiana di Agronomia tenutosi a Perugia nel 2019.