Bechini Luca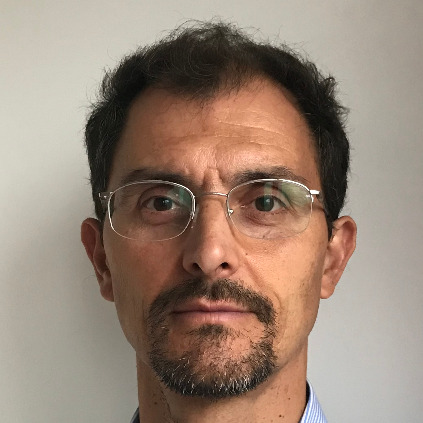 Full professor
SSD
AGR/02 - AGRONOMY AND FIELD CROPS
Competition sector
07/B1 - AGRONOMY AND FIELD, VEGETABLE, ORNAMENTAL CROPPING
Research fields and competencies
Referente Aq Del Dipartimento
Referente Aq Del Corso Di Studio
Referente Aq Del Corso Di Studio
By making an appointment.
Office
In my office (Via Celoria 2, Dipartimento di Scienze Agrarie e Ambientali - Agronomia, 1st floor above "Aula 1")
Publications
Drivers and barriers to adopt best management practices. Survey among Italian dairy farmers / L. Bechini, C. Costamagna, L. Zavattaro, C. Grignani, J. Bijttebier, G. Ruysschaert. - In: JOURNAL OF CLEANER PRODUCTION. - ISSN 0959-6526. - 245(2020 Feb), pp. 118825.1-118825.14.

Agronomic and Environmental Benefits of Cover Crops in Northern Italy / L. Bechini, E. Potenza, T. Tadiello, Daniele Della Torre, M. Lorenza, P. MARINO GALLINA, M. Alberto, T. Stefano. ((Intervento presentato al 48. convegno Convegno Nazionale della Società Italiana di Agronomia tenutosi a Perugia nel 2019.

Sensitivity analysis of C and N modules in biogeochemical crop and grassland models following manure addition to soil / D. Cavalli, G. Bellocchi, M. Corti, P. Marino Gallina, L. Bechini. - In: EUROPEAN JOURNAL OF SOIL SCIENCE. - ISSN 1351-0754. - 70:4(2019 Jul), pp. 833-846.

Manure management in organic farming / P. Sørensen, L. Bechini, L. Stoumann Jensen (BURLEIGH DODDS SERIES IN AGRICULTURAL SCIENCE). - In: Improving Organic Crop Cultivation / [a cura di] U. Köpke. - Prima edizione. - [s.l] : Burleigh Dodds Science Publishing, 2019. - ISBN 9781786761842. - pp. 179-209

Use of organic inputs by arable farmers in six agro-ecological zones across Europe: Drivers and barriers / R. Hijbeek, A.A. Pronk, M.K. van Ittersum, A. Verhagen, G. Ruysschaert, J. Bijttebier, L. Zavattaro, L. Bechini, N. Schlatter, H.F.M. ten Berge. - In: AGRICULTURE, ECOSYSTEMS & ENVIRONMENT. - ISSN 0167-8809. - 275(2019), pp. 42-53.