Espen Luca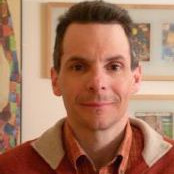 Full professor
SSD
AGR/13 - AGRICULTURAL CHEMISTRY
Competition sector
07/E1 - AGRICULTURAL CHEMISTRY, AGRICULTURAL GENETICS AND PEDOLOGY
Research fields and competencies
On Fridays from 9.00 to 12.00 or by appointment.
Office
At the office or via MS Teams.
Teaching - Programme courses
A.Y. 2021/2022
A.Y. 2020/2021
Research
Publications
Protocol Optimization of Proteomic Analysis of Korean Ginseng (Panax ginseng Meyer) / C. Braccia, B. Prinsi, M. Colzani, A. Altomare, L. Espen, Y. Lee, G. Aldini, K. Yeum. - In: SEPARATIONS. - ISSN 2297-8739. - 8:4(2021 Apr 19), pp. 53.1-53.15.

Biochemical and proteomic changes in the roots of M4 grapevine rootstock in response to nitrate availability / B. Prinsi, C. Muratore, L. Espen. - In: PLANTS. - ISSN 2223-7747. - 10:4(2021 Apr 17), pp. 792.1-792.17. [10.3390/plants10040792]

Nitrogen uptake in plants: The plasma membrane root transport systems from a physiological and proteomic perspective / C. Muratore, L. Espen, B. Prinsi. - In: PLANTS. - ISSN 2223-7747. - 10:4(2021 Apr 01), pp. 681.1-681.26. [10.3390/plants10040681]

Grapevine rootstocks differently affect physiological and molecular responses of the scion under water deficit condition / B. Prinsi, F. Simeoni, M. Galbiati, F. Meggio, C. Tonelli, A. Scienza, L. Espen. - In: AGRONOMY. - ISSN 2073-4395. - 11:2(2021 Feb 04), pp. 289.1-289.15.

Studies of matrix interactions for the valorisation of the protein fraction of Okara, a food by-product with a high potential for biotechnological applications / S. De Benedetti, J. Capraro, C. Magni, B. Prinsi, L. Espen, A. Scarafoni. ((Intervento presentato al convegno NIZO Plant Protein Functionality Conference tenutosi a [online] nel 2020.