Persani Luca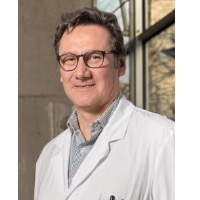 Full professor
SSD
MED/13 - ENDOCRINOLOGY AND METABOLISM
Competition sector
06/D2 - ENDOCRINOLOGY, NEPHROLOGY, FOOD AND WELLNESS SCIENCE
Research fields and competencies
Specialisation School Director
Teaching - Programme courses
A.Y. 2019/2020
Postgraduate Schools - Medicine, Healthcare, Dental Medicine
A.Y. 2018/2019
Postgraduate Schools - Medicine, Healthcare, Dental Medicine
Research
Publications
Thyrotropin receptor p.N432D retained variant is degraded through an alternative lysosomal/autophagosomal pathway and can be functionally rescued by chemical chaperones / E.S. Grassi, A. Labadi, V. Vezzoli, V. Ghiandai, M. Bonomi, L. Persani. - In: THYROID. - ISSN 1050-7256. - (2021). [Epub ahead of print] [10.1089/thy.2020.0415]

Vitamin D and COVID-19 severity and related mortality : a prospective study in Italy / I. Campi, L. Gennari, D. Merlotti, C. Mingiano, A. Frosali, L. Giovanelli, C. Torlasco, M.F. Pengo, F. Heilbron, D. Soranna, A. Zambon, M. Di Stefano, C. Aresta, M. Bonomi, B. Cangiano, V. Favero, L. Fatti, G.B. Perego, I. Chiodini, G. Parati, L. Persani. - In: BMC INFECTIOUS DISEASES. - ISSN 1471-2334. - 21:1(2021 Jun 14), pp. 566.1-566.13.

The spectrum of thyroid function tests during hospitalization for SARS COV-2 infection / I. Campi, I. Bulgarelli, A. Dubini, G.B. Perego, E. Tortorici, C. Torlasco, E. Torresani, L. Rocco, L. Persani, L. Fugazzola. - In: EUROPEAN JOURNAL OF ENDOCRINOLOGY. - ISSN 0804-4643. - 184:5(2021 May), pp. 699-709.

The relationship between liver histology and thyroid function tests in patients with nonalcoholic fatty liver disease (NAFLD) / R. D'Ambrosio, I. Campi, M. Maggioni, R. Perbellini, E. Giammona, R. Stucchi, M. Borghi, E. Degasperi, A. De Silvestri, L. Persani, L. Fugazzola, P. Lampertico. - In: PLOS ONE. - ISSN 1932-6203. - 16:4(2021 Apr 06).

Thyroid Cancer Stem-Like Cells: From Microenvironmental Niches to Therapeutic Strategies / E.S. Grassi, V. Ghiandai, L. Persani. - In: JOURNAL OF CLINICAL MEDICINE. - ISSN 2077-0383. - 10:7(2021 Apr 01).