Trombino Luca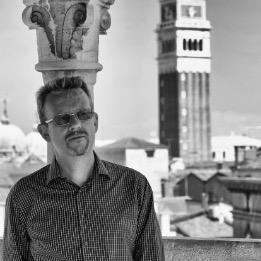 Associate Professor
SSD
GEO/04 - PHYSICAL GEOGRAPHY AND GEOMORPHOLOGY
Competition sector
04/A3 - ENGINEERING GEOLOGY, PHYSICAL GEOGRAPHY AND GEOMORPHOLOGY
Research fields and competencies
Publications
New methodologies and technologies in Earth Sciences education: opportunities and criticisms for future teachers / M. Pelfini, P. Parravicini, P. Fumagalli, A. Graffi, G. Grieco, M. Porta, L. Trombino, M. Zucali. - In: RENDICONTI ONLINE DELLA SOCIETÀ GEOLOGICA ITALIANA. - ISSN 2035-8008. - 49(2019 Dec), pp. 4-10.

Geo-pedological contribution to the reconstruction of Holocene activity of Chaitén volcano (Patagonia, Chile) / E. Casati, M. D'Amico, L. Šefrna, L. Trombino, A. Tunesi, F. Previtali. - In: JOURNAL OF SOUTH AMERICAN EARTH SCIENCES. - ISSN 0895-9811. - 94(2019 Oct), pp. 102222.1-102222.14.

Alpine gullies system evolution : erosion drivers and control factors. Two examples from the western Italian Alps / I.M. Bollati, A. Masseroli, G. Mortara, M. Pelfini, L. Trombino. - In: GEOMORPHOLOGY. - ISSN 0169-555X. - 327(2019 Feb 15), pp. 248-264.

Nutrient recovery and energy production from digestate using microbial electrochemical technologies (METs) / T. Pepe' Sciarria, G. Vacca, F. Tambone, L. Trombino, F. Adani. - In: JOURNAL OF CLEANER PRODUCTION. - ISSN 0959-6526. - 208(2019), pp. 1022-1029.

Complex climate-induced changes in soil development as markers for the Little Ice Age in the Northern Apennines (Italy) / G.S. Mariani, C. Compostella, L. Trombino. - In: CATENA. - ISSN 0341-8162. - 181(2019), pp. 104074.1-104074.16.