Falciola Luigi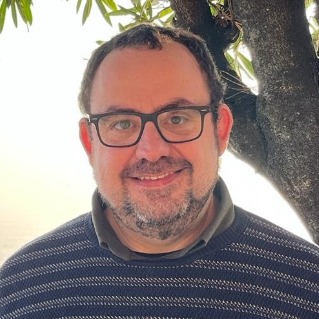 Associate Professor
SSD
CHIM/01 - ANALYTICAL CHEMISTRY
Competition sector
03/A1 - ANALYTICAL CHEMISTRY
Research fields and competencies
Every Day from Monday to Friday, 9-18, by appointment
Office
by Professor's Office in via Golgi 19, Building 5A, West Wing (Electrochemistry), III floor, room 3114-O
Teaching - Programme courses
A.Y. 2021/2022
A.Y. 2018/2019
Research
Publications
Gold nanoparticles modiZed graphene platforms for highly sensitive electrochemical detection of vitamin C in infant food and formulae / F. Bettazzi, C. Ingrosso, P. Severin Sfragano, V. Pifferi, L. Falciola, M. Lucia Curri, I. Palchetti. - In: FOOD CHEMISTRY. - ISSN 1873-7072. - 344(2021 May 15).

LC-MS analysis of nitroguanidine compounds by catalytic reduction using palladium modified graphitic carbon nitride catalyst / V. Nikolaev, S. Sladkevich, U. Divina, P.V. Prikhodchenko, G. Gasser, L. Falciola, M. Longhi, O. Lev. - In: MIKROCHIMICA ACTA. - ISSN 1436-5073. - 188:5(2021 May).

Electroanalysis of chiral polyphenols catechin and epicatechin: diastereoisomer features on different electrode materials and strategies for enantiomer discrimination / P.R. Mussini, S. Grecchi, L. Falciola, V. Pifferi, N. Centanni, G. Tomboni, L. Santagostini. ((Intervento presentato al 72. convegno Meeting of the International Society of Electrochemistry 29 August-3 September 2021 (in hybrid mode) tenutosi a South Korea (e online) nel 2021.

Direct measurement and modeling of spontaneous charge migration across anatase–brookite nanoheterojunctions / L. Lo Presti, V. Pifferi, G. Di Liberto, G. Cappelletti, L. Falciola, G. Cerrato, M. Ceotto. - In: JOURNAL OF MATERIALS CHEMISTRY. A. - ISSN 2050-7488. - 9:12(2021), pp. 7782-7790.

Efficiency of an Air Cleaner Device in Reducing Aerosol Particulate Matter (PM) in Indoor Environments / P. Fermo, V. Comite, L. Falciola, V. Guglielmi, A. Miani. - In: INTERNATIONAL JOURNAL OF ENVIRONMENTAL RESEARCH AND PUBLIC HEALTH. - ISSN 1660-4601. - 17:1(2020 Jan), pp. 18.1-18.9.