Riva Marco Andrea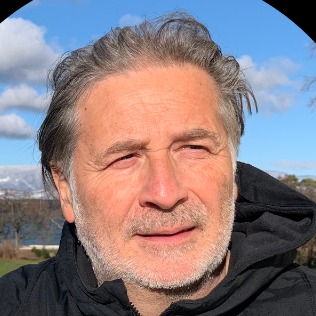 Full professor
SSD
BIO/14 - PHARMACOLOGY
Competition sector
05/G1 - PHARMACOLOGY, CLINICAL PHARMACOLOGY AND PHARMACOGNOSY
Research fields and competencies
Head of Interdepartmental Study Programme
Teaching - Programme courses
A.Y. 2020/2021
A.Y. 2019/2020
Research
Publications
Long-lasting effects of prenatal stress on HPA axis and inflammation : a systematic review and multilevel meta-analysis in rodent studies / K.C. Creutzberg, A. Sanson, T.W. Viola, F. Marchisella, V. Begni, R. Grassi-Oliveira, M.A. Riva. - In: NEUROSCIENCE AND BIOBEHAVIORAL REVIEWS. - ISSN 0149-7634. - 127(2021 Aug), pp. 270-283.

BDNF overexpression in the ventral hippocampus promotes antidepressant-and anxiolytic-like activity in serotonin transporter knockout rats / D.M. Diniz, F. Calabrese, P. Brivio, M.A. Riva, J. Grandjean, J.R. Homberg. - In: INTERNATIONAL JOURNAL OF MOLECULAR SCIENCES. - ISSN 1661-6596. - 22:9(2021 May 10). [10.3390/ijms22095040]

Alterations in 'inflammatory' pathways in the rat prefrontal cortex as early biological predictors of the long-term negative consequences of exposure to stress early in life / N. Lopizzo, M. Mazzelli, V. Zonca, V. Begni, I. D'Aprile, N. Cattane, C.M. Pariante, M.A. Riva, A. Cattaneo. - In: PSYCHONEUROENDOCRINOLOGY. - ISSN 0306-4530. - 124(2021 Feb).

Drug repositioning for treatment-resistant depression: Hypotheses from a pharmacogenomic study / C. Fabbri, S. Kasper, J. Zohar, D. Souery, S. Montgomery, D. Albani, G. Forloni, P. Ferentinos, D. Rujescu, J. Mendlewicz, D. De Ronchi, M.A. Riva, C.M. Lewis, A. Serretti. - In: PROGRESS IN NEURO-PSYCHOPHARMACOLOGY & BIOLOGICAL PSYCHIATRY. - ISSN 0278-5846. - 104(2021 Jan 10).

Behavioral and molecular effects of the antipsychotic drug blonanserin in the chronic mild stress model / M.S. Paladini, V. Spero, V. Begni, F. Marchisella, A. Guidi, P. Gruca, M. Lason, E. Litwa, M. Papp, M.A. Riva, R. Molteni. - In: PHARMACOLOGICAL RESEARCH. - ISSN 1043-6618. - 163(2021 Jan).