Rollini Manuela Silvia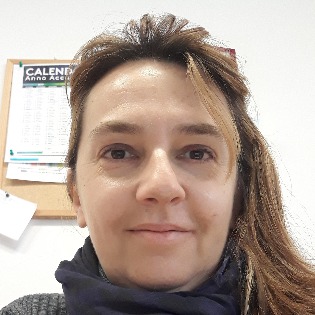 Associate Professor
SSD
AGR/16 - AGRICULTURAL MICROBIOLOGY
Competition sector
07/I1 - AGRICULTURAL MICROBIOLOGY
Research fields and competencies
Teaching - Programme courses
Research
Publications
Effect of oleic acid on the release of tetrahydrocurcumin in chitosan-based films / E. Le Goué, C. Gardrat, M. Romain, M. Rollini, C. Moresoli, V. Coma. - In: FOOD HYDROCOLLOIDS. - ISSN 0268-005X. - 124:part A(2022 Mar), pp. 107202.1-107202.10. [10.1016/j.foodhyd.2021.107202]

Mild pretreatments to increase fructose consumption in saccharomyces cerevisiae wine yeast strains / H.A. Karaoglan, F. Ozcelik, A. Musatti, M. Rollini. - In: FOODS. - ISSN 2304-8158. - 10:5(2021 May 19), pp. 1129.1-1129.15.

Assessment of anammox, microalgae and white-rot fungi-based processes for the treatment of textile wastewater / M. Bellucci, F. Marazzi, A. Musatti, R. Fornaroli, A. Turolla, S. Visigalli, M. Bargna, G. Bergna, R. Canziani, V. Mezzanotte, M. Rollini, E. Ficara. - In: PLOS ONE. - ISSN 1932-6203. - 16:3(2021 Mar 02), pp. e0247452.1-e0247452.20.

Characterization and antibacterial activity of gelatin–based film incorporated with Arbutus unedo L. fruit extract on Sardina pilchardus / I. Bouhanna, A. Boussaa, A. Boumaza, D. Rigano, M. Maisto, A. Basile, M.S. Rollini, S. Limbo, T. Idoui. - In: JOURNAL OF FOOD PROCESSING AND PRESERVATION. - ISSN 0145-8892. - (2021). [Epub ahead of print]

From cheese whey permeate to Sakacin‑A/bacterial cellulose nanocrystal conjugates for antimicrobial food packaging applications : a circular economy case study / M. Rollini, A. Musatti, D. Cavicchioli, D. Bussini, S. Farris, C. Rovera, D. Romano, S. De Benedetti, A. Barbiroli. - In: SCIENTIFIC REPORTS. - ISSN 2045-2322. - 10(2020 Dec 07), pp. 21358.1-21358.14.