Di Vece Marcel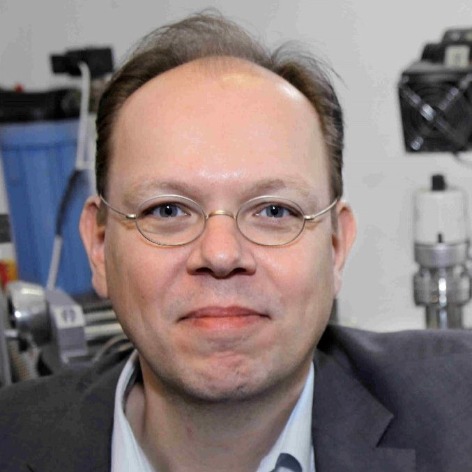 Associate Professor
SSD
FIS/03 - PHYSICS OF MATTER
Competition sector
02/B1 - EXPERIMENTAL PHYSICS OF MATTER
Research fields and competencies
Teaching - Programme courses
Research
Publications
The importance of Mie resonances in ultra-black dragonfish skin pigment particles / I. Lohia, S. Ahearn, J. Franjieh, M. Di Vece. - In: JOURNAL OF NANOPARTICLE RESEARCH. - ISSN 1388-0764. - 23:7(2021 Jul 03), pp. 141.1-141.8. [10.1007/s11051-021-05272-8]

3D‐Printing for Solar Cells / M. Di Vece, L. Dijk, R.E.I. Schropp - In: 3D Printing for Energy Applications / [a cura di] A. Tarancón, V. Esposito. - [s.l] : Wiley, 2021. - ISBN 9781119560807. - pp. 249-272

Octahedral Growth of PtPd Nanocrystals / D. Nelli, C. Roncaglia, S. Ahearn, M. Di Vece, R. Ferrando, C. Minnai. - In: CATALYSTS. - ISSN 2073-4344. - 11:6(2021), pp. 718.1-718.13. [10.3390/catal11060718]

Virtual Designer Metals for Enhancement of Plasmonic Nanoparticles Which Improve the Light Absorption in Silicon / J.G. Nedell, M. Di Vece. - In: ADVANCED OPTICAL MATERIALS. - ISSN 2195-1071. - (2020). [Epub ahead of print]

Quantum Confinement in the Spectral Response of n-Doped Germanium Quantum Dots Embedded in an Amorphous Si Layer for Quantum Dot-Based Solar Cells / J. Parravicini, F. Di Trapani, M.D. Nelson, Z.T. Rex, R.D. Beiter, T. Catelani, M. Acciarri, A. Podesta', C. Lenardi, S.O. Binetti, M. Di Vece. - In: ACS APPLIED NANO MATERIALS. - ISSN 2574-0970. - 3:3(2020 Mar), pp. 2813-2821.