Bonomi Marco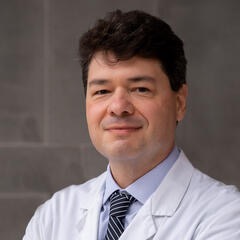 Associate Professor
SSD
MED/13 - ENDOCRINOLOGY AND METABOLISM
Competition sector
06/D2 - ENDOCRINOLOGY, NEPHROLOGY, FOOD AND WELLNESS SCIENCE
Research fields and competencies
Friday 14-15 (appointment requested)
Office
IRCCS Istituto Auxologico Italiano - Ospedale San Luca (5°piano) - Piazzale Brescia 20 - 20149 Milano
Teaching - Programme courses
A.Y. 2021/2022
A.Y. 2020/2021
A.Y. 2019/2020
A.Y. 2018/2019
Research
Publications
Predictors of reproductive and non-reproductive outcomes of gonadotropin mediated pubertal induction in male patients with congenital hypogonadotropic hypogonadism (CHH) / B. Cangiano, G. Goggi, S. Federici, C. Bresesti, L. Cotellessa, F. Guizzardi, V. Vezzoli, P. Duminuco, L. Persani, M. Bonomi. - In: JOURNAL OF ENDOCRINOLOGICAL INVESTIGATION. - ISSN 0391-4097. - 44:11(2021 Nov), pp. 2445-2454. [10.1007/s40618-021-01556-x]

Thyrotropin receptor p.N432D retained variant is degraded through an alternative lysosomal/autophagosomal pathway and can be functionally rescued by chemical chaperones / E.S. Grassi, A. Labadi, V. Vezzoli, V. Ghiandai, M. Bonomi, L. Persani. - In: THYROID. - ISSN 1050-7256. - (2021). [Epub ahead of print] [10.1089/thy.2020.0415]

Vitamin D and COVID-19 severity and related mortality : a prospective study in Italy / I. Campi, L. Gennari, D. Merlotti, C. Mingiano, A. Frosali, L. Giovanelli, C. Torlasco, M.F. Pengo, F. Heilbron, D. Soranna, A. Zambon, M. Di Stefano, C. Aresta, M. Bonomi, B. Cangiano, V. Favero, L. Fatti, G.B. Perego, I. Chiodini, G. Parati, L. Persani. - In: BMC INFECTIOUS DISEASES. - ISSN 1471-2334. - 21:1(2021 Jun 14), pp. 566.1-566.13.

Procoagulant imbalance in Klinefelter syndrome assessed by thrombin generation assay and whole blood thromboelastometry / R. Indirli, E. Ferrante, E. Scalambrino, E. Profka, M. Clerici, T. Lettera, A.L. Serban, W. Vena, A. Pizzocaro, M. Bonomi, B. Cangiano, G. Carosi, G. Mazziotti, L. Persani, A. Lania, M. Arosio, F. Peyvandi, G. Mantovani, A. Tripodi. - In: THE JOURNAL OF CLINICAL ENDOCRINOLOGY AND METABOLISM. - ISSN 0021-972X. - 106:4(2021 Mar 25), pp. e1660-e1672. [10.1210/clinem/dgaa936]

Long Non-Coding RNAs: Role in Testicular Cancers / C. Bresesti, V. Vezzoli, B. Cangiano, M. Bonomi. - In: FRONTIERS IN ONCOLOGY. - ISSN 2234-943X. - 11(2021 Mar 09).