Calvi Maria Vittoria Elena
Calvi Maria Vittoria Elena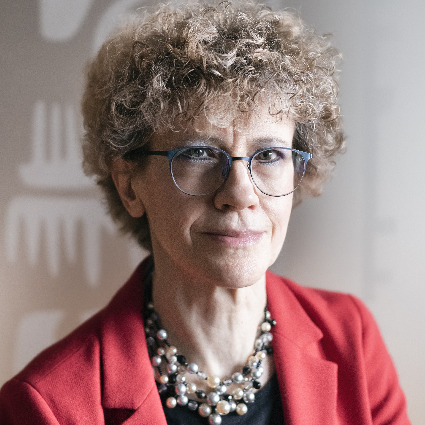 Full professor
SSD
L-LIN/07 - LANGUAGE AND TRANSLATION - SPANISH
Competition sector
10/I1 - SPANISH AND LATIN AMERICAN LANGUAGES, LITERATURES AND CULTURES
Research fields and competencies
Doctoral Programmes Coordinator
Only by e-mail or skype. In case of changes a notice will be put on this page.
Office
Polo di Mediazione, P.zza I. Montanelli, 1, Sesto San Giovanni - Office 4010
Teaching - Programme courses
Research
Publications
The act of naming in the Hispanic linguistic landscape of Milan / M.V. Calvi - In: Linguistic Landscape in the Spanish-speaking World / [a cura di] P. Gubitosi, M.F. Ramos Pellicia. - Prima edizione. - [s.l] : John Benjamins, 2021. - ISBN 9789027208866. - pp. 365-392 [10.1075/ihll.35.14cal]

Prácticas transnacionales e integración en el paisaje lingüístico de Milán / M.V. Calvi. - In: LENGUA Y MIGRACIÓN. - ISSN 1889-5425. - 12\:1(2020 Jun), pp. 15.8.8.203-15.8.8.234.

Paisajes lingüísticos hispánicos y movilidad / M.V. Calvi. ((Intervento presentato al convegno La lengua en los procesos de movilidad y globalización tenutosi a Madrid nel 2020.

From the Linguaturismo glossary to the Dictionary of Food and Nutrition: proposal for a new electronic multilingual lexicography / M.V. Calvi, L.J. Santos López (LEXICOGRAPHICA. SERIES MAIOR). - In: Studies on Multilingual Lexicography / [a cura di] M.J. Domínguez Vázquez, M. Mirazo Balsa, C. Valcárcel Riveiro. - [s.l] : Da Gruyter, 2020. - ISBN 9783110604672. - pp. 93-112

Un escenario para la memoria : Martín Gaite, Carmen. El cuarto de atrás, edited by José Teruel. Cátedra, 2018. 277 pp. ISBN 978-84-376-3832-4 [Recensione] / M.V. Calvi. - In: CONFLUENCIA. - ISSN 0888-6091. - 35:2(2020), pp. 173-175.