Canevini Maria Paola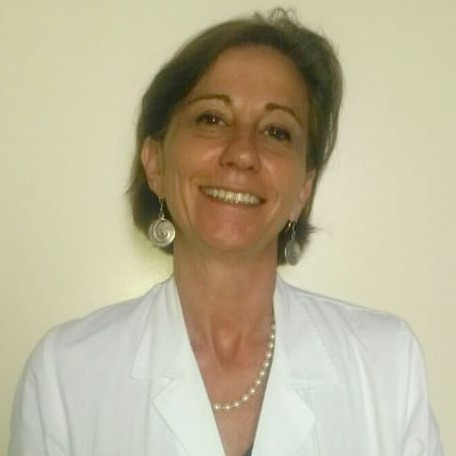 Full professor
SSD
MED/39 - CHILD NEUROPSYCHIATRY
Competition sector
06/G1 - PAEDIATRICS AND CHILD NEUROPSYCHIATRY
Research fields and competencies
Monday 1 - 2 pm (e-mail )
Office
San Paolo Hospital, Via A di Rudinì 8, 20142 - Milano
Publications
Vocal Outcomes in Vagus Nerve Stimulation: A Laryngeal Pattern-Based Objective Analysis / A.M. Saibene, E. Fuccillo, G. Felisati, G.C. Pipolo, V. Chiesa, M.P. Canevini, A. Maccari, M. De Gasperis, N. Pizzorni, A. Schindler. - In: JOURNAL OF VOICE. - ISSN 0892-1997. - (2020). [Epub ahead of print]

Tuberous sclerosis complex (TSC), lymphangioleiomyomatosis, and COVID-19 : the experience of a TSC clinic in Italy / A. Peron, F. La Briola, F. Bruschi, S. Terraneo, C. Vannicola, R. Previtali, S. Perazzoli, E. Morenghi, G. Bulfamante, A. Vignoli, M.P. Canevini. - In: AMERICAN JOURNAL OF MEDICAL GENETICS. PART A. - ISSN 1552-4825. - (2020 Aug 17). [Epub ahead of print]

Delirium and sleep disturbances in COVID–19 : a possible role for melatonin in hospitalized patients? / E. Zambrelli, M. Canevini, O. Gambini, A. D'Agostino. - In: SLEEP MEDICINE. - ISSN 1389-9457. - 70(2020 Jun), pp. 111-111.

Effects of combined Transcranial direct current stimulation with cognitive training in girls with Rett syndrome / R.A. Fabio, A. Gangemi, M. Semino, A. Vignoli, M.P. Canevini, A. Priori, G. Di Rosa, T. Capri. - In: BRAIN SCIENCES. - ISSN 2076-3425. - 10:5(2020 May 02).

Sleep disturbances in Italian children and adolescents with epilepsy: A questionnaire study / E. Zambrelli, K. Turner, A. Vignoli, F. La Briola, S. Dionisio, S. Malanchini, F. Galli, M.P. Canevini. - In: EPILEPSY & BEHAVIOR. - ISSN 1525-5050. - 106(2020 May).