Dell'Agli Mario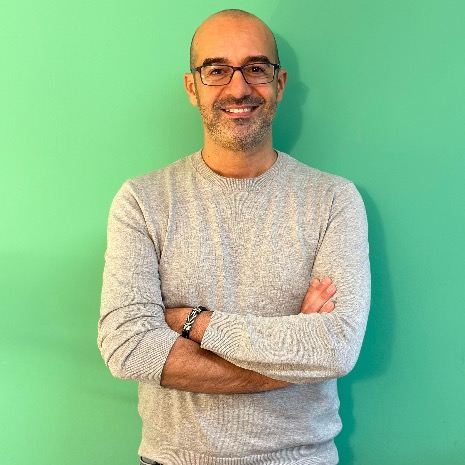 Full professor
SSD
BIO/14 - PHARMACOLOGY
Competition sector
05/G1 - PHARMACOLOGY, CLINICAL PHARMACOLOGY AND PHARMACOGNOSY
Research fields and competencies
Publications
Effects of Vitis vinifera L. leaves extract on UV radiation damage in human keratinocytes (HaCaT) / L. Marabini, G. Melzi, F. Lolli, M. Dell'Agli, S. Piazza, E. Sangiovanni, M. Marinovich. - In: JOURNAL OF PHOTOCHEMISTRY AND PHOTOBIOLOGY B-BIOLOGY. - ISSN 1011-1344. - 204(2020 Mar), pp. 111810.1-111810.7.

A case report of accidental intoxication following ingestion of foxglove confused with borage : high digoxinemia without major complications / M. Negroni, A. Marengo, D. Caruso, A. Tyar, P. Rubiolo, F. Giavarini, S. Persampieri, E. Sangiovanni, F. Davanzo, S. Carugo, M.L. Colombo, M. Dell'Agli. - In: CASE REPORTS IN CARDIOLOGY. - ISSN 2090-6404. - 2019(2019 Nov), pp. 9707428.1-9707428.6.

Myrtle Seeds (Myrtus communis L.) as a Rich Source of the Bioactive Ellagitannins Oenothein B and Eugeniflorin D2 / A.M. Franco, N. Tocci, G. Guella, M. Dell'Agli, E. Sangiovanni, D. Perenzoni, U. Vrhovsek, F. Mattivi, G. Manca. - In: ACS OMEGA. - ISSN 2470-1343. - 4:14(2019 Oct), pp. 15966-15974.

Phenolic profile and biological activity of table grapes (Vitis vinifera L.) / C. Di Lorenzo, F. Colombo, E. Sangiovanni, S. Biella, L. Regazzoni, L. Peres de Sousa, L. Bavaresco, D. Tomasi, A. Bosso, G. Aldini, M. Dell'Agli, P. Restani. - In: BIO WEB OF CONFERENCES. - ISSN 2117-4458. - 15(2019 Oct), pp. 04005.1-04005.6. ((Intervento presentato al 42. convegno World congress of vine and wine tenutosi a Geneva (Switzerland) nel 2019.

Hydroethanolic plant extracts from Cameroon positively modulate enzymes relevant to carbohydrate/lipid digestion and cardio-metabolic diseases / A.P. Atchan Nwakiban, A.J. Sokeng, M. Dell'Agli, L. Bossi, G. Beretta, F. Gelmini, A. Deutou Tchamgoue, G. Agbor Agbor, J. Kuiaté, M. Daglia, P. Magni. - In: FOOD & FUNCTION. - ISSN 2042-6496. - 10:10(2019 Oct), pp. 6533-6542.