Marsilio Marta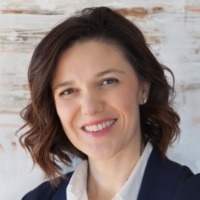 Associate Professor
SSD
SECS-P/07 - BUSINESS ADMINISTRATION AND ACCOUNTING STUDIES
Competition sector
13/B1 - BUSINESS ADMINISTRATION AND ACCOUNTING STUDIES
Research fields and competencies
Teaching - Programme courses
A.Y. 2020/2021
A.Y. 2019/2020
Research
Publications
Waiting time for outpatient specialist care in Lombardy Region: evaluating accessibility and quality of information on websites of public health agencies and healthcare structures / P. Magnoni, D. Carnevali, L. Cavazzana, N. Principi, L. Grimoldi, M. Marsilio, S. Castaldi. - In: ANNALI DI IGIENE MEDICINA PREVENTIVA E DI COMUNITÀ. - ISSN 1120-9135. - 33:1(2021 Feb), pp. 31-43.

Lean management in health care: a review of reviews of socio-technical components for effective impact / M. Marsilio, M. Pisarra. - In: JOURNAL OF HEALTH ORGANISATION & MANAGEMENT. - ISSN 1477-7266. - (2021). [Epub ahead of print]

Il lean e value based management. Modelli e strumenti per la creazione di valore nelle aziende sanitarie / M. Marsilio, A. Rosa. - Milano : Franco Angeli, 2020 Dec. - ISBN 978-88-351-1268-6.

La gestione delle operations in tempo di crisi: le prime 10 lezioni apprese dalle Aziende Sanitarie / M. Marsilio, A. Prenestini. - In: MECOSAN. - ISSN 1121-6921. - 29:113(2020 Sep), pp. 155-164.

Co-production in health policy and management: a comprehensive bibliometric review / F. Fusco, M. Marsilio, C. Guglielmetti. - In: BMC HEALTH SERVICES RESEARCH. - ISSN 1472-6963. - 20(2020 Jun 05), pp. 504.1-504.16.