Rosti Marzia Anna Linda Maria
Rosti Marzia Anna Linda Maria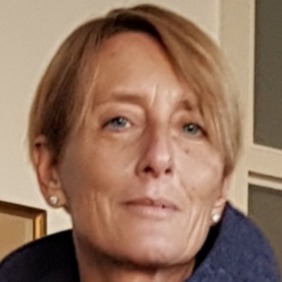 Associate Professor
SSD
SPS/05 - AMERICAN HISTORY AND INSTITUTIONS
Competition sector
14/B2 - HISTORY OF INTERNATIONAL RELATIONS AND OF NON-EUROPEAN SOCIETIES AND INSTITUTIONS
Research fields and competencies
Teaching - Programme courses
Research
Publications
El 'modelo boliviano antidroga' de Evo Morales y su legado en la Bolivia de hoy / M. Rosti (WORKING PAPERS-INSTITUTO COMPLUTENSE DE ESTUDIOS INTERNACIONALES). - In: Ensayos para un nuevo paradigma en la política de drogas / [a cura di] E. Conde Pérez. - Prima edizione. - Madrid : Universidad Complutense de Madrid, 2020. - pp. 54-64

Popoli indigeni, terre e risorse naturali in Argentina dall'indipendenza ad oggi / M.A.L.M. Rosti. - Roma : Nova Delphi, 2020. - ISBN 9791280097149. (ACADEMIA)

The Right to Consultation and Free, Prior and Informed Consent in Argentina: The Case of Salinas Grandes-Laguna de Guayatayoc / M. Rosti - In: The Prior Consultation of Indigenous Peoples in Latin America : inside the implementation gap / [a cura di] C. Wright, A. Tomaselli. - Prima edizione. - [s.l] : Routledge, 2019 Sep. - ISBN 9781138488069. - pp. 210-224

Bolsonaro and the indigenous peoples = Bolsonaro e i popoli indigeni / M. Rosti. - (2019 Jan 20).

Maduro sworn in for second term as President amid diplomatic tensions and economic crisis = L'insediamento di Maduro per il secondo mandato tra tensioni diplomatiche e crisi economica / M. Rosti. - (2019 Jan 20).