Ruscica Massimiliano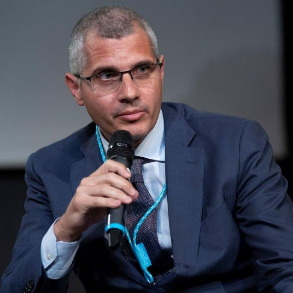 Associate Professor
SSD
MED/04 - EXPERIMENTAL MEDICINE AND PATHOPHYSIOLOGY
Competition sector
06/A2 - EXPERIMENTAL MEDICINE, PATHOPHYSIOLOGY AND CLINICAL PATHOLOGY
Research fields and competencies
Teaching - Programme courses
A.Y. 2021/2022
A.Y. 2020/2021
A.Y. 2019/2020
A.Y. 2018/2019
Research
Publications
Lipoprotein(a) : Knowns, unknowns and uncertainties / M. Ruscica, C.R. Sirtori, A. Corsini, G.F. Watts, A. Sahebkar. - In: PHARMACOLOGICAL RESEARCH. - ISSN 1043-6618. - 173(2021 Nov), pp. 105812.1-105812.13. [10.1016/j.phrs.2021.105812]

New players in the treatment of hypercholesterolaemia: focus on bempedoic acid and inclisiran / M. Ruscica, C.R. Sirtori, N. Ferri, A. Corsini. - In: EUROPEAN HEART JOURNAL SUPPLEMENTS. - ISSN 1520-765X. - 23:Supplement_E(2021 Oct 08), pp. E59-E62. [10.1093/eurheartj/suab090]

NAFLD or MAFLD diagnoses and cardiovascular diseases: from epidemiology to drug approaches / P. Dongiovanni, E. Paolini, A. Corsini, C.R. Sirtori, M. Ruscica. - In: EUROPEAN JOURNAL OF CLINICAL INVESTIGATION. - ISSN 0014-2972. - 51:7(2021 Jul), p. e13519.1. [10.1111/eci.13519]

Effects of Statins on Renin–Angiotensin System / N. Kiaie, A.M. Gorabi, Ž. Reiner, T. Jamialahmadi, M. Ruscica, A. Sahebkar. - In: JOURNAL OF CARDIOVASCULAR DEVELOPMENT AND DISEASE. - ISSN 2308-3425. - 8:7(2021 Jul), pp. 80.1-80.14. [10.3390/jcdd8070080]

Reduction of cardio-metabolic risk and body weight through a multiphasic very-low calorie ketogenic diet program in women with overweight/obesity: A study in a real-world setting / E. Tragni, L. Vigna, M. Ruscica, C. Macchi, M. Casula, A. Santelia, A.L. Catapano, P. Magni. - In: NUTRIENTS. - ISSN 2072-6643. - 13:6(2021 May 26), pp. 1804.1804-1804.1817.