Ruscica Massimiliano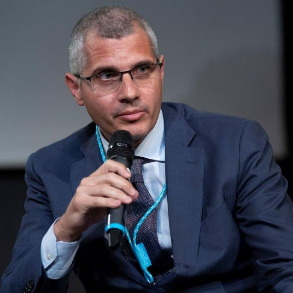 Associate Professor
SSD
MED/04 - EXPERIMENTAL MEDICINE AND PATHOPHYSIOLOGY
Competition sector
06/A2 - EXPERIMENTAL MEDICINE, PATHOPHYSIOLOGY AND CLINICAL PATHOLOGY
Research fields and competencies
Teaching - Programme courses
A.Y. 2020/2021
2nd level vocational master
A.Y. 2019/2020
2nd level vocational master
A.y. 2018/2019
2nd level vocational master
Research
Publications
Maternal exposure to air pollutants, PCSK9 levels, fetal growth and gestational age – An Italian cohort / C. Macchi, S. Iodice, N. Persico, L. Ferrari, L. Cantone, M.F. Greco, B. Ischia, E. Dozio, A. Corsini, C.R. Sirtori, M. Ruscica, V. Bollati. - In: ENVIRONMENT INTERNATIONAL. - ISSN 0160-4120. - 149(2021 Apr).

Gender differences in lipoprotein(a) concentration as predictors of coronary revascularization in patients with known coronary artery disease / F. Bigazzi, F. Minichilli, F. Sbrana, B.D. Pino, A. Corsini, G.F. Watts, C.R. Sirtori, M. Ruscica, T. Sampietro. - In: BIOCHIMICA ET BIOPHYSICA ACTA-MOLECULAR AND CELL BIOLOGY OF LIPIDS. - ISSN 1388-1981. - (2021 Mar).

Cyclase-associated protein 2 (CAP2) controls MRTF-A localization and SRF activity in mouse embryonic fibroblasts / L. Kepser, S. Khudayberdiev, L.S. Hinojosa, C. Macchi, M. Ruscica, E. Marcello, C. Culmsee, R. Grosse, M.B. Rust. - In: SCIENTIFIC REPORTS. - ISSN 2045-2322. - 11:1(2021 Feb 26), pp. 4789.1-4789.12.

Evaluation of Transthoracic Echocardiography in the Assessment of Atherosclerosis of the Left Main Coronary Artery : Comparison with Optical Frequency Domain Imaging (a Pilot Study) / F. Labombarda, V. Roule, I. Rebouh, M. Ruscica, G.F. Watts, C.R. Sirtori. - In: JOURNAL OF CLINICAL MEDICINE. - ISSN 2077-0383. - 10:2(2021 Jan 12), pp. 256.1-256.8.

Effects of pm exposure on the methylation of clock genes in a population of subjects with overweight or obesity / P. Monti, S. Iodice, L. Tarantini, F. Sacchi, L. Ferrari, M. Ruscica, M. Buoli, L. Vigna, A.C. Pesatori, V. Bollati. - In: INTERNATIONAL JOURNAL OF ENVIRONMENTAL RESEARCH AND PUBLIC HEALTH. - ISSN 1661-7827. - 18:3(2021), pp. 1122.1-1122.15.