Ruscica Massimiliano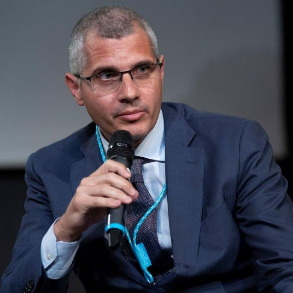 Associate Professor
SSD
MED/04 - EXPERIMENTAL MEDICINE AND PATHOPHYSIOLOGY
Competition sector
06/A2 - EXPERIMENTAL MEDICINE, PATHOPHYSIOLOGY AND CLINICAL PATHOLOGY
Research fields and competencies
Teaching - Programme courses
A.Y. 2020/2021
2nd level vocational master
A.Y. 2019/2020
2nd level vocational master
A.Y. 2018/2019
2nd level vocational master
Research
Publications
Effects of Statins on Renin–Angiotensin System / N. Kiaie, A.M. Gorabi, Ž. Reiner, T. Jamialahmadi, M. Ruscica, A. Sahebkar. - In: JOURNAL OF CARDIOVASCULAR DEVELOPMENT AND DISEASE. - ISSN 2308-3425. - 8:7(2021 Jul), pp. 80.1-80.14. [10.3390/jcdd8070080]

Reduction of cardio-metabolic risk and body weight through a multiphasic very-low calorie ketogenic diet program in women with overweight/obesity: A study in a real-world setting / E. Tragni, L. Vigna, M. Ruscica, C. Macchi, M. Casula, A. Santelia, A.L. Catapano, P. Magni. - In: NUTRIENTS. - ISSN 2072-6643. - 13:6(2021 May 26), pp. 1804.1804-1804.1817.

Long-term fasting improves lipoprotein-associated atherogenic risk in humans / F. Grundler, D. Plonné, R. Mesnage, D. Müller, C.R. Sirtori, M. Ruscica, F. Wilhelmi de Toledo. - In: EUROPEAN JOURNAL OF NUTRITION. - ISSN 1436-6207. - (2021 May 07). [Epub ahead of print]

PCSK9 Induces Rat Smooth Muscle Cell Proliferation and Counteracts the Pleiotropic Effects of Simvastatin / M.G. Lupo, S. Marchianò, M.P. Adorni, F. Zimetti, M. Ruscica, M.F. Greco, A. Corsini, N. Ferri. - In: INTERNATIONAL JOURNAL OF MOLECULAR SCIENCES. - ISSN 1422-0067. - 22:8(2021 Apr 16).

The effect of transgender hormonal treatment on high density lipoprotein cholesterol efflux capacity / D.M. van Velzen, M.P. Adorni, F. Zimetti, A. Strazzella, S. Simsek, C.R. Sirtori, M.D. Heijer, M. Ruscica. - In: ATHEROSCLEROSIS. - ISSN 0021-9150. - 323(2021 Apr), pp. 44-53.