Cugno Massimo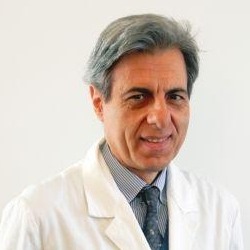 Tenured Associate Professor
SSD
MED/09 - INTERNAL MEDICINE
Competition sector
06/B1 - INTERNAL MEDICINE
Research fields and competencies
Specialisation School Director
Teaching - Programme courses
A.Y. 2020/2021
A.Y. 2019/2020
Postgraduate Schools - Medicine, Healthcare, Dental Medicine
A.Y. 2018/2019
Postgraduate Schools - Medicine, Healthcare, Dental Medicine
Research
Publications
Genetic and molecular evidence for complement dysregulation in patients with HELLP syndrome / M. Bazzan, T. Todros, S. Tedeschi, G. Ardissino, S. Cardaropoli, S. Stella, B. Montaruli, C. Marchese, D. Roccatello, M. Cugno. - In: THROMBOSIS RESEARCH. - ISSN 0049-3848. - 196(2020 Dec), pp. 167-174.

Co‐occurrence of IgE and IgG autoantibodies in patients with chronic spontaneous urticaria / R. Asero, A.V. Marzano, S. Ferrucci, M. Lorini, V. Carbonelli, M. Cugno. - In: CLINICAL AND EXPERIMENTAL IMMUNOLOGY. - ISSN 0009-9104. - 200:3(2020 Jun 01), pp. 242-249.

Autochthonous ST405 NDM-5 producing Escherichia coli causing fatal sepsis in Northern Italy / A.M. Peri, A. Piazza, V. De Zan, M. Carugati, A. Muscatello, F. Comandatore, E. De Lorenzis, M. Pluderi, M. Arghittu, L. Cariani, A.P. Cantu, C. Bandi, M. Cugno, A. Gori, A. Bandera. - In: INTERNATIONAL JOURNAL OF ANTIMICROBIAL AGENTS. - ISSN 0924-8579. - 55:5(2020 May), pp. 105953.1-105953.3.

Unresponsiveness to Omalizumab in Chronic Spontaneous Urticaria / R. Asero, A.V. Marzano, M. Cugno. - In: CURRENT TREATMENT OPTIONS IN ALLERGY. - ISSN 2196-3053. - 7:2(2020 Mar), pp. 135-141.

Hereditary deficiency of the second component of complement: Early diagnosis and 21-year follow-up of a family / R.M. Dellepiane, L.A. Baselli, M. Cazzaniga, V. Lougaris, P. Macor, M. Giordano, R. Gualtierotti, M. Cugno. - In: MEDICINA. - ISSN 1010-660X. - 56:3(2020 Mar).