Faustini Massimo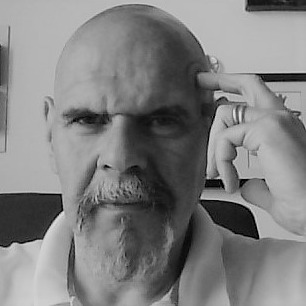 Full professor
SSD
VET/02 - VETERINARY PHYSIOLOGY
Competition sector
07/H1 - VETERINARY ANATOMY AND PHYSIOLOGY
Research fields and competencies
Teaching - Programme courses
Research
Publications
Effect of goji berry (Lycium barbarum) supplementation on reproductive performance of rabbit does / E. Andoni, G. Curone, S. Agradi, O. Barbato, L. Menchetti, D. Vigo, R. Zelli, E. Cotozzolo, M.R. Ceccarini, M. Faustini, A. Quattrone, M. Castrica, G. Brecchia. - In: ANIMALS. - ISSN 2076-2615. - 11:6(2021 Jun 03), pp. 1672.1-1672.15. [10.3390/ani11061672]

How Stressful Is Maternity? Study about Cortisol and Dehydroepiandrosterone‐Sulfate Coat and Claws Concentrations in Female Dogs from Mating to 60 Days Post‐Partum / J. Fusi, T. Peric, M. Probo, A. Cotticelli, M. Faustini, M.C. Veronesi. - In: ANIMALS. - ISSN 2076-2615. - 2021:11(2021 May 31), pp. 1632.1-1632.11. [10.3390/ani11061632]

Effect of Delivery by Emergency or Elective Cesarean Section on Nitric Oxide Metabolites and Cortisol Amniotic Concentrations in at Term Normal Newborn Dogs: Preliminary Results / J. Fusi, A. Carluccio, T. Peric, M. Faustini, A. Prandi, M.C. Veronesi. - In: ANIMALS. - ISSN 2076-2615. - 11:3(2021 Mar 05), pp. 713.1-713.10. [10.3390/ani11030713]

Apgar score or birthweight in Chihuahua dogs born by elective Caesarean section : which is the best predictor of the survival at 24 h after birth? / J. Fusi, M. Faustini, B. Bolis, M.C. Veronesi. - In: ACTA VETERINARIA SCANDINAVICA. - ISSN 1751-0147. - 62:1(2020 Jul 23), pp. 39.1-39.8.

Passiflora Incarnata powder extract in postweaning piglets feeding slightly improves wellbeing and immune parameters / G. PASTORELLI, M. FAUSTINI, F. LUZI, V. REDAELLI, L. TURIN. - In: LIVESTOCK SCIENCE. - ISSN 1871-1413. - 235(2020 May).