Dei Cas Michele Vittorio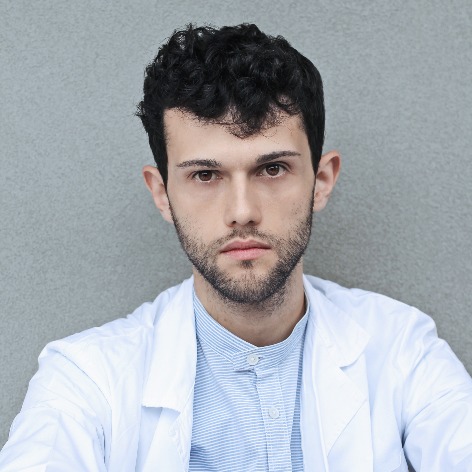 Type B Postdoctoral Fellow
Research fields and competencies
Research
Publications
Characterization of chemotype-dependent terpenoids profile in cannabis by headspace gas-chromatography coupled to time-of-flight mass spectrometry / M. Dei Cas, S. Arnoldi, L. Monguzzi, E. Casagni, C. Morano, E. Vieira de Manincor, C. Bolchi, M. Pallavicini, V. Gambaro, G. Roda. - In: JOURNAL OF PHARMACEUTICAL AND BIOMEDICAL ANALYSIS. - ISSN 0731-7085. - 203(2021 Sep), pp. 114180.1-114180.8. [10.1016/j.jpba.2021.114180]

The role of lipid imbalance and deregulated angiogenesis in the pathogenesis of Moyamoya angiopathy / F. Tinelli, M. Dei Cas, S. Nava, E. Scelzo, G. Farago, A. Gioppo, I. Vetrano, F. Acerbi, E. Ciceri, P. Ferroli, V. Capra, P. De Marco, F. Zara, M. Pavanello, P. Vajkoczy, R. Paroni, R. Ghidoni, E. Parati, L. Gatti, A. Bersano. - In: EUROPEAN JOURNAL OF NEUROLOGY. - ISSN 1351-5101. - 28:S1(2021 Jun), pp. EPO-599.813-EPO-599.813. ((Intervento presentato al 7. convegno Congress of the European Academy of Neurology tenutosi a [Virtual] nel 2021.

Fasting: How to guide / A. Attina, C. Leggeri, R. Paroni, F. Pivari, M. Dei Cas, A. Mingione, M. Dri, M. Marchetti, L. Di Renzo. - In: NUTRIENTS. - ISSN 2072-6643. - 13:5(2021 May 07), pp. 1570.1-1570.19. [10.3390/nu13051570]

Myriocin modulates the altered lipid metabolism and storage in cystic fibrosis / P. Signorelli, F. Pivari, M. Barcella, I. Merelli, A. Zulueta, M. Dei Cas, L. Rosso, R. Ghidoni, A. Caretti, R. Paroni, A. Mingione. - In: CELLULAR SIGNALLING. - ISSN 0898-6568. - 81(2021 May), pp. 109928.1-109928.13.

Vitreous composition modification after transpalpebral electrical stimulation of the eye: Biochemical analysis / L. Colombo, A. Caretti, M. Dei Cas, F. Luciano, D. Romano, R. Paroni, F. Patelli, R. Ghidoni, L. Rossetti. - In: EXPERIMENTAL EYE RESEARCH. - ISSN 0014-4835. - 207(2021 Apr).