Mortarino Michele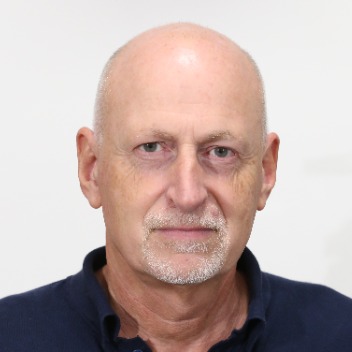 Associate Professor
SSD
VET/06 - PARASITOLOGY AND ANIMAL PARASITIC DISEASES
Competition sector
07/H3 - INFECTIOUS AND PARASITIC ANIMAL DISEASES
Research fields and competencies
Teaching - Programme courses
A.Y. 2021/2022
A.Y. 2020/2021
A.Y. 2019/2020
Research
Publications
Spatial distance between sites of sampling associated with genetic variation among Neospora caninum in aborted bovine foetuses from northern Italy / L. Villa, P. Maksimov, C. Luttermann, M. Tuschy, A.L. Gazzonis, S.A. Zanzani, M. Mortarino, F.J. Conraths, M.T. Manfredi, G. Schares. - In: PARASITES & VECTORS. - ISSN 1756-3305. - 14:1(2021 Jan 13), pp. 47.1-47.14.

Effect of queen cell size on acceptance rate and morphometric characteristics of queen honey bees (Apis mellifera) / R. Rizzi, S. Mattiello, M. Cattaneo, P.A. Martino, M. Mortarino - In: ASPA 24th Congress Book of Abstract, Italian Journal of Animal Science[s.l] : Taylor & Francis, 2021. - pp. 135-136 (( Intervento presentato al 24. convegno Congress of Animal Science and Production Association tenutosi a Padova nel 2021.

Veterinarians and beekeeping : What roles, expectations and future perspectives?- a review paper / I. Gajger, A. Manes, G. Formato, M. Mortarino, J. Toporcak. - In: VETERINARSKI ARHIV. - ISSN 0372-5480. - 91:4(2021), pp. 437-443. [10.24099/vet.arhiv.1444]

Detecting antibodies to Leishmania infantum in horses from areas with different epizooticity levels of canine leishmaniosis and a retrospective revision of Italian data / A.L. Gazzonis, F. Bertero, I. Moretta, G. Morganti, M. Mortarino, L. Villa, S.A. Zanzani, B. Morandi, R. Rinnovati, F. Vitale, M.T. Manfredi, L. Cardoso, F. Veronesi. - In: PARASITES & VECTORS. - ISSN 1756-3305. - 13:1(2020 Oct 22).

Raw milk and fecal microbiota of commercial Alpine dairy cows varies with herd, fat content and diet / F. Albonico, C. Barelli, D. Albanese, M. Manica, E. Partel, F. Rosso, S. Ripellino, M. Pindo, C. Donati, A. Zecconi, M. Mortarino, H.C. Hauffe. - In: PLOS ONE. - ISSN 1932-6203. - 15:8(2020 Aug 06).