Mortarino Michele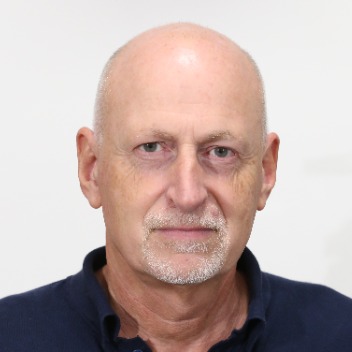 Associate Professor
SSD
VET/06 - PARASITOLOGY AND ANIMAL PARASITIC DISEASES
Competition sector
07/H3 - INFECTIOUS AND PARASITIC ANIMAL DISEASES
Research fields and competencies
Teaching - Programme courses
A.Y. 2020/2021
Veterinary specialisation school
A.Y. 2019/2020
Research
Publications
Detecting antibodies to Leishmania infantum in horses from areas with different epizooticity levels of canine leishmaniosis and a retrospective revision of Italian data / A.L. Gazzonis, F. Bertero, I. Moretta, G. Morganti, M. Mortarino, L. Villa, S.A. Zanzani, B. Morandi, R. Rinnovati, F. Vitale, M.T. Manfredi, L. Cardoso, F. Veronesi. - In: PARASITES & VECTORS. - ISSN 1756-3305. - 13:1(2020 Oct 22).

Raw milk and fecal microbiota of commercial Alpine dairy cows varies with herd, fat content and diet / F. Albonico, C. Barelli, D. Albanese, M. Manica, E. Partel, F. Rosso, S. Ripellino, M. Pindo, C. Donati, A. Zecconi, M. Mortarino, H.C. Hauffe. - In: PLOS ONE. - ISSN 1932-6203. - 15:8(2020 Aug 06).

Risk prioritization as a tool to guide veterinary public health activities at the regional level in Italy = La prioritizzazione del rischio come strumento per la sanità pubblica veterinaria a livello regionale / A. Zecconi, F. Scali, L. Bonizzi, N. Ferrari, F. Ferrero, G. Grillo, P. Lanfranchi, M. Mortarino, V. Sala, D. Taloni, P. Frazzi. - In: VETERINARIA ITALIANA. - ISSN 0505-401X. - 55:2(2019 Jun), pp. 113-121.

Evaluation of virulence factors profiles and antimicrobials resistance of Escherichia coli isolated from bulk tank milk and raw milk filters / F. Dell'Orco, C. Gusmara, M. Loiacono, T. Gugliotta, F. Albonico, M. Mortarino, A. Zecconi. - In: RESEARCH IN VETERINARY SCIENCE. - ISSN 0034-5288. - 123(2019 Apr), pp. 77-83.

Honeybee pupal length assessed by CT-scan technique : effects of Varroa infestation, developmental stage and spatial position within the brood comb / E. Facchini, L. Nalon, M.E. Andreis, M. Di Giancamillo, R. Rizzi, M. Mortarino. - In: SCIENTIFIC REPORTS. - ISSN 2045-2322. - 9:1(2019), pp. 10614.1-10614.6.