Petrizzo Maria Rose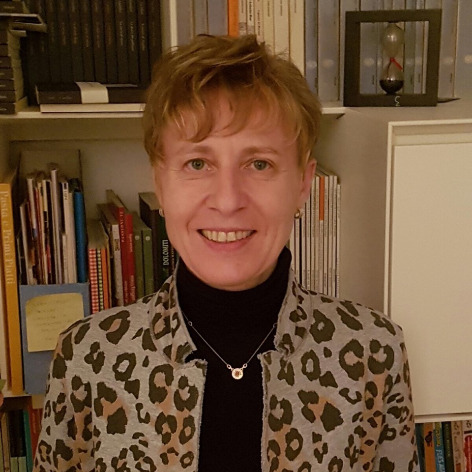 Associate Professor
SSD
GEO/01 - PALEONTOLOGY AND PALEOECOLOGY
Competition sector
04/A2 - STRUCTURAL GEOLOGY, STRATIGRAPHY, SEDIMENTOLOGY AND PALEONTOLOGY
Research fields and competencies
Teaching - Programme courses
Research
Publications
Foraminiferal stratigraphy and paleoenvironments of a high latitude marginal marine basin – A Late Cretaceous record from IODP Site U1512 (Great Australian Bight) / E. Wolfgring, M.A. Kaminski, A. Waskowska, C.C. Wainman, M.R. Petrizzo, E.Y. Lee, T. Edvardsen, S. Gong. - In: PALAEOGEOGRAPHY PALAEOCLIMATOLOGY PALAEOECOLOGY. - ISSN 0031-0182. - 580(2021 Oct 15), pp. 110604.1-110604.18. [10.1016/j.palaeo.2021.110604]

Planktic foraminiferal response to an early Paleocene transient warming event and biostratigraphic implications / A. Bornemann, S. Jehle, F. Lägel, A. Deprez, M.R. Petrizzo, R.P. Speijer. - In: INTERNATIONAL JOURNAL OF EARTH SCIENCES. - ISSN 1437-3254. - 110:2(2021 Mar), pp. 583-594. [10.1007/s00531-020-01972-z]

Patterns of planktonic foraminiferal extinctions and eclipses during Oceanic Anoxic Event 2 at Eastbourne (SE England) and other mid-low latitude locations / F. Falzoni, M.R. Petrizzo. - In: CRETACEOUS RESEARCH. - ISSN 0195-6671. - 116(2020 Dec).

Planktonic foraminiferal biostratigraphy of late Albian-Cenomanian pelagic sequences from the Umbria-Marche basin (central Italy) and the Mazagan Plateau (northeast Atlantic Ocean) / M.R. Petrizzo, S.E. Gilardoni. - In: RIVISTA ITALIANA DI PALEONTOLOGIA E STRATIGRAFIA. - ISSN 2039-4942. - 126:3(2020 Nov), pp. 865-904.

Changes in biogeographic distribution patterns of southern mid-to high latitude planktonic foraminifera during the Late Cretaceous hot to cool greenhouse climate transition / M.R. Petrizzo, B.T. Huber, F. Falzoni, K.G. MacLeod. - In: CRETACEOUS RESEARCH. - ISSN 0195-6671. - 115(2020 Nov).