Bolli Niccolo'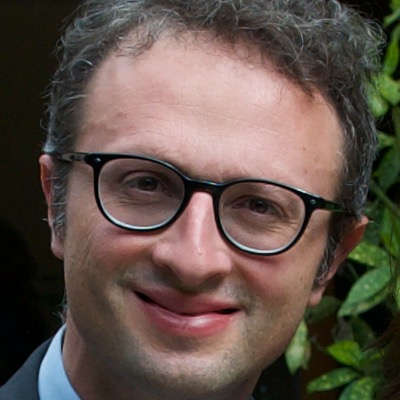 Associate Professor
SSD
MED/15 - BLOOD DISEASES
Competition sector
06/D3 - BLOOD DISEASES, ONCOLOGY AND RHEUMATOLOGY
Research fields and competencies
Teaching - Programme courses
A.Y. 2019/2020
Postgraduate Schools - Medicine, Healthcare, Dental Medicine
A.y. 2018/2019
Postgraduate Schools - Medicine, Healthcare, Dental Medicine
Research
Publications
What Is New in the Treatment of Smoldering Multiple Myeloma? / N. Bolli, N. Sgherza, P. Curci, R. Rizzi, V. Strafella, M. Delia, V. Pier Gagliardi, A. Neri, L. Baldini, F. Albano, P. Musto. - In: JOURNAL OF CLINICAL MEDICINE. - ISSN 2077-0383. - 10:3(2021), p. 421.

The molecular pathogenesis of multiple myeloma / N. Bolli, G. Martinelli, C. Cerchione. - In: HEMATOLOGY REPORTS. - ISSN 2038-8322. - 12:3(2020 Dec 18), pp. 9054.1-9054.7.

A rare biclonal Hairy Cell Leukemia disclosed by an integrated diagnostic approach : a case report / L. Vittoria, F. Bozzi, I. Capone, C. Carniti, D. Lorenzini, M. Gobbo, N. Bolli, A. Aiello. - In: CYTOMETRY. PART B, CLINICAL CYTOMETRY. - ISSN 1552-4949. - (2020 Dec 18). [Epub ahead of print]

Revealing the Impact of Structural Variants in Multiple Myeloma / E.H. Rustad, V.D. Yellapantula, D. Glodzik, K.H. Maclachlan, B. Diamond, E.M. Boyle, C. Ashby, P. Blaney, G. Gundem, M. Hultcrantz, D. Leongamornlert, N. Angelopoulos, L. Agnelli, D. Auclair, Y. Zhang, A. Dogan, N. Bolli, E. Papaemmanuil, K.C. Anderson, P. Moreau, H. Avet-Loiseau, N.C. Munshi, J.J. Keats, P.J. Campbell, G.J. Morgan, O. Landgren, F. Maura. - 1:3(2020 Nov), pp. 258-273.

Limits and Applications of Genomic Analysis of Circulating Tumor DNA as a Liquid Biopsy in Asymptomatic Forms of Multiple Myeloma / M. Manzoni, A. Pompa, S. Fabris, F. Pelizzoni, G. Ciceri, M. Seia, B. Ziccheddu, N. Bolli, P. Corradini, L. Baldini, A. Neri, M. Lionetti. - In: HEMASPHERE. - ISSN 2572-9241. - 4:4(2020 Aug), pp. e402.1-e402.4.