Bolli Niccolo'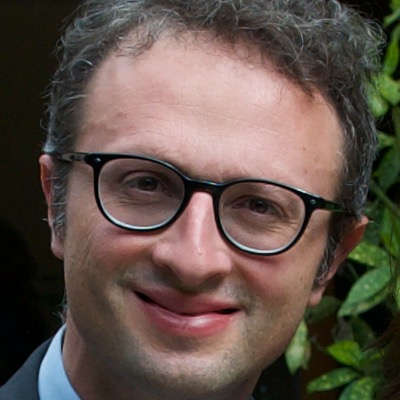 Associate Professor
SSD
MED/15 - BLOOD DISEASES
Competition sector
06/D3 - BLOOD DISEASES, ONCOLOGY AND RHEUMATOLOGY
Research fields and competencies
Teaching - Programme courses
A.Y. 2021/2022
A.Y. 2019/2020
A.Y. 2018/2019
Research
Publications
Specific targeting of the KRAS mutational landscape in myeloma as a tool to unveil the elicited anti-tumor activity / A. Sacco, C. Federico, K. Todoerti, B. Ziccheddu, V. Palermo, A. Giacomini, C. Ravelli, F. Maccarinelli, G. Bianchi, A. Belotti, R. Ribolla, V. Favasuli, A.S. Revenko, R.A. MacLeod, B.S. Willis, H. Cai, J. Hauser, C. Rooney, S.E. Willis, P.L. Martin, A.D. Staniszewska, H. Ambrose, L. Hanson, C. Cattaneo, A. Tucci, G. Rossi, R. Ronca, A. Neri, S. Mitola, N. Bolli, M. Presta, M. Moschetta, S. Ross, A.M. Roccaro. - In: BLOOD. - ISSN 0006-4971. - 138:18(2021 Nov 04), pp. 1705-1720. [10.1182/blood.2020010572]

Functional impact of genomic complexity on the transcriptome of Multiple Myeloma / B. Ziccheddu, M.C. Da Via, M. Lionetti, A. Maeda, S. Morlupi, M. Dugo, K. Todoerti, S. Oliva, M. D'Agostino, P. Corradini, O. Landgren, F. Iorio, L. Pettine, A. Pompa, M. Manzoni, L. Baldini, A. Neri, F. Maura, N. Bolli. - In: CLINICAL CANCER RESEARCH. - ISSN 1078-0432. - (2021 Oct 13), pp. clincanres.4366.2020.OF1-clincanres.4366.2020.OF12. [Epub ahead of print] [10.1158/1078-0432.CCR-20-4366]

Pathogenetic and prognostic implications of increased mitochondrial content in multiple myeloma / Y. Ruiz-Heredia, A. Ortiz-Ruiz, M.K. Samur, V. Garrido, L. Rufian, R. Sanchez, P. Aguilar-Garrido, S. Barrio, M.A. Martin, N. Bolli, Y.-. Tai, R. Szalat, M. Fulciniti, N. Munshi, J. Martinez-Lopez, M. Linares, M. Gallardo. - In: CANCERS. - ISSN 2072-6694. - 13:13(2021 Jun 25), pp. 3189.1-3189.12. [10.3390/cancers13133189]

DIS3 mutations in multiple myeloma impact the transcriptional signature and clinical outcome / K. Todoerti, D. Ronchetti, V. Favasuli, F. Maura, F. Morabito, N. Bolli, E. Taiana, A. Neri. - In: HAEMATOLOGICA. - ISSN 1592-8721. - (2021 May 06). [Epub ahead of print]

Classification and Personalized Prognostic Assessment on the Basis of Clinical and Genomic Features in Myelodysplastic Syndromes / M. Bersanelli, E. Travaglino, M. Meggendorfer, T. Matteuzzi, C. Sala, E. Mosca, C. Chiereghin, N. Di Nanni, M. Gnocchi, M. Zampini, M. Rossi, G. Maggioni, A. Termanini, E. Angelucci, M. Bernardi, L. Borin, B. Bruno, F. Bonifazi, V. Santini, A. Bacigalupo, M.T. Voso, E. Oliva, M. Riva, M. Ubezio, L. Morabito, A. Campagna, C. Saitta, V. Savevski, E. Giampieri, D. Remondini, F. Passamonti, F. Ciceri, N. Bolli, A. Rambaldi, W. Kern, S. Kordasti, F. Sole, L. Palomo, G. Sanz, A. Santoro, U. Platzbecker, P. Fenaux, L. Milanesi, T. Haferlach, G. Castellani, M.G. Della Porta. - In: JOURNAL OF CLINICAL ONCOLOGY. - ISSN 1527-7755. - 39:11(2021), pp. 1223-1233.