Failla Osvaldo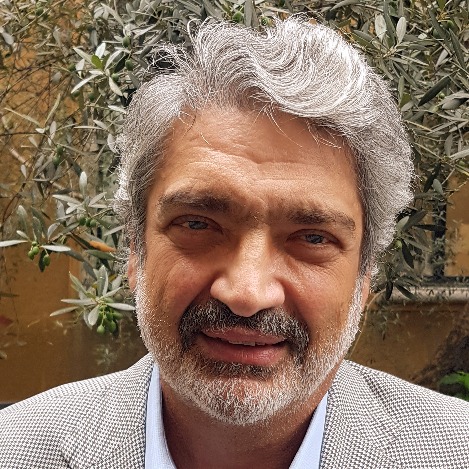 Full professor
SSD
AGR/03 - ARBORICULTURE AND FRUITCULTURE
Competition sector
07/B2 - ARBORICULTURE AND FOREST SYSTEMS
Research fields and competencies
Publications
Oxidations in white grape (Vitis vinifera L.) skins : Comparison between ripening process and photooxidative sunburn symptoms / L. Rustioni, D. Fracassetti, B. Prinsi, F. Geuna, A. Ancelotti, V. Fauda, A. Tirelli, L. Espen, O. Failla. - In: PLANT PHYSIOLOGY AND BIOCHEMISTRY. - ISSN 0981-9428. - 150(2020 May), pp. 270-278.

Disfunctions in the anthocyanin accumulation of Vitis vinifera L. varieties studied by a targeted resequencing approach / G. De Lorenzis, L. Rustioni, C. Pozzi, O. Failla. - In: JOURNAL OF BERRY RESEARCH. - ISSN 1878-5093. - (2020 Mar). [Epub ahead of print]

Novel aspects on the interaction between grapevine and plasmopara viticola : dual-RNA-seq analysis highlights gene expression dynamics in the pathogen and the plant during the battle for infection / S.L. TOFFOLATTI, G. DE LORENZIS, M. BRILLI, M. Moser, V. Shariati, E. Tavakol, G. MADDALENA, A. PASSERA, P. CASATI, M. Pindo, A. Cestaro, D. Maghradze, O. FAILLA, P.A. BIANCO, F. QUAGLINO. - In: GENES. - ISSN 2073-4425. - 11:3(2020 Feb 28), pp. 261.1-261.23.

Changes in thermal resources and limitations for Georgian viticulture / G. Cola, L. Mariani, D. Maghradze, O. Failla. - In: AUSTRALIAN JOURNAL OF GRAPE AND WINE RESEARCH. - ISSN 1322-7130. - 26(2020 Jan), pp. 29-40.

Root proteomic analysis of two grapevine rootstock genotypes showing different susceptibility to salt stress / B. Prinsi, O. Failla, A. Scienza, L. Espen. - In: INTERNATIONAL JOURNAL OF MOLECULAR SCIENCES. - ISSN 1661-6596. - 21:3(2020), pp. 1076.1-1076.22.