Rizzo Ottavio Giulio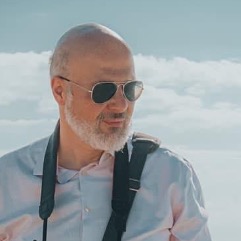 Research Fellow
Competition sector
01/A2 - GEOMETRY AND ALGEBRA
Research fields and competencies
Publications
Corsi di recupero online per i debiti formativi di matematica nelle facoltà scientifiche: sono efficaci? / O. Rizzo. ((Intervento presentato al convegno E-learning e matematica nella formazione universitaria e post-universitaria tenutosi a Fisciano nel 2019.

Polynomial multiplication over binary finite fields : new upper bounds / A. De Piccoli, A. Visconti, O.G. Rizzo. - In: JOURNAL OF CRYPTOGRAPHIC ENGINEERING. - ISSN 2190-8508. - (2019 Apr 17). [Epub ahead of print]

Prova mista di matematica e fisica all'Esame di Stato: Un questionario rivolto alle matricole di Matematica 2019 / L. Bianchi, P. Gario, O. Rizzo. - In: MATHESIS MILANO. - ISSN 2039-1188. - 39:2019(2019), pp. 25-31.

Dai test INVALSI alla prova d'esame di fine primo ciclo: problemi di realtà / O. Rizzo - In: Didattica della matematica e professionalità docente / [a cura di] B. D'Amore, S. Sbaragila. - Bologna : Pitagora, 2019. - ISBN 9788837121105. - pp. 210-210 (( Intervento presentato al 33. convegno Incontri con la matematica tenutosi a Castel S. Pietro Terme nel 2019.

GeoGebra nel curriculo verticale / O.G. Rizzo. ((Intervento presentato al convegno Congresso nazionale della Mathesis tenutosi a Milano nel 2018.