Crepaldi Paola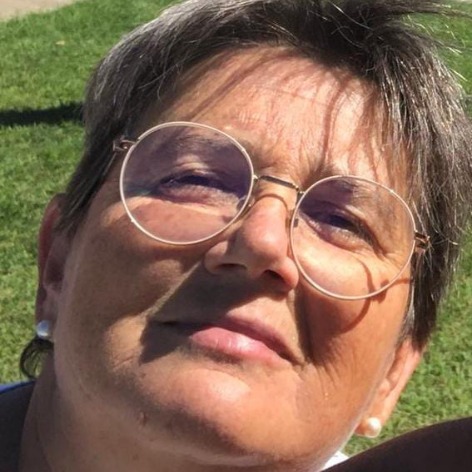 Tenured Associate Professor
SSD
AGR/17 - LIVESTOCK SYSTEMS, ANIMAL BREEDING AND GENETICS
Competition sector
07/G1 - ANIMAL SCIENCE AND TECHNOLOGY
Research fields and competencies
keeping an appointment by e-mail
Office
Sezione di Zootecnica Agraria, 1st floor, Via Celoria 2
Teaching - Programme courses
A.Y. 2020/2021
A.Y. 2019/2020
A.Y. 2018/2019
Research
Publications
Characterization of skin surface and dermal microbiota in dogs with mast cell tumor / V. Zamarian, C. Catozzi, A. Cuscó, D. Stefanello, R. Ferrari, F. Ceciliani, O. Francino, A. Sánchez, V. Grieco, D. Zani, A. Talenti, P. Crepaldi, C. Lecchi. - In: SCIENTIFIC REPORTS. - ISSN 2045-2322. - 10:1(2020 Dec 01).

A genomic study of myxomatous mitral valve disease in cavalier king charles spaniels / A. Bionda, M. Cortellari, M. Bagardi, S. Frattini, A. Negro, C. Locatelli, P.G. Brambilla, P. Crepaldi. - In: ANIMALS. - ISSN 2076-2615. - 10:10(2020 Oct 16), pp. 1895.1-1895.17.

The genetic heritage of Alpine local cattle breeds using genomic SNP data / G. Senczuk, S. Mastrangelo, E. Ciani, L. Battaglini, F. Cendron, R. Ciampolini, P. Crepaldi, R. Mantovani, G. Bongioni, G. Pagnacco, B. Portolano, A. Rossoni, F. Pilla, M. Cassandro. - In: GENETICS SELECTION EVOLUTION. - ISSN 1297-9686. - 52:1(2020 Jul 14).

Genotypic and allelic frequencies of MDR1 gene in dogs in Italy / S.P. Marelli, M. Polli, S. Frattini, M. Cortellari, R. Rizzi, P. Crepaldi. - In: VETERINARY RECORD OPEN. - ISSN 2052-6113. - 2020(2020 Jun 24), pp. e000375.1-e000375.5.

A Novel Understanding of Global DNA Methylation in Bobcat (Lynx rufus) / B. Cantrell, S. Friedman, H. Lachance, C. Bernier, B. Murdoch, S. Frattini, A. Talenti, P. Crepaldi, S. Mckay. - In: GENOME. - ISSN 0831-2796. - 63:2(2020 Feb 02), pp. 125-130.