Mauri Paola Agnese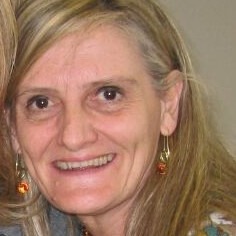 Category D - Healthcare and Social Services Area
Contacts
Numero di telefono dell'ufficio
Teaching - Programme courses
Research
Publications
Endometriosis and inflammatory bowel disease: A systematic review of the literature / F. Chiaffarino, S. Cipriani, E. Ricci, E. Roncella, P.A. Mauri, F. Parazzini, P. Vercellini. - In: EUROPEAN JOURNAL OF OBSTETRICS & GYNECOLOGY AND REPRODUCTIVE BIOLOGY. - ISSN 1872-7654. - 252(2020 Sep), pp. 246-251.

Delivery in pregnant women infected with SARS-CoV-2: A fast review / F. Parazzini, R. Bortolus, P.A. Mauri, A. Favilli, S. Gerli, E. Ferrazzi. - In: INTERNATIONAL JOURNAL OF GYNECOLOGY & OBSTETRICS. - ISSN 0020-7292. - 150:1(2020 Jul 01), pp. 41-46.

Self-efficacy in breastfeeding support: A research on italian midwifery students / T. Prepelita, A. Ricchi, P. Messina, M.T. Molinazzi, R. Cappadona, L. Fieschi, A. Nespoli, M. Guana, G. Cervi, D. Parma, P.A. Mauri, G. Artioli, F. Banchelli, C. Foa, I. Neri. - In: ACTA BIO-MEDICA DE L'ATENEO PARMENSE. - ISSN 0392-4203. - 91:2-S(2020 Mar 13), pp. 27-34.

Il Triage Ostetrico e le linee di indirizzo nazionali sul triage intraospedaliero: studio di confronto con il pronto soccorso ostetrico-ginecologico della Clinica Mangiagalli - Fondazione IRCS Cà Granda Ospedale Maggiore Policlinico / C. Franco, C. Spizzico, P.A. Mauri. - [s.l] : Università degli Studi di Milano, 2020 Mar.

Studio della nutrizione in gravidanza nell'ambito del progetto "HUMAN-BB": impatto dell'alimentazione sulla salute mterno/neonatale in un campione di 800 gravide fisiologiche / M. Camanni, P.A. Mauri, S. Tabano. - [s.l] : Università degli Studi di Milano, 2020 Mar.