Mauri Paola Agnese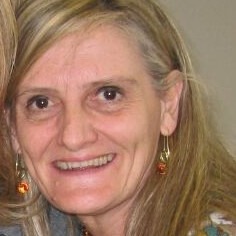 Category D - Healthcare and Social Services Area
Contacts
Numero di telefono dell'ufficio
Teaching - Programme courses
Research
Publications
Shotgun Proteomics of Isolated Urinary Extracellular Vesicles for Investigating Respiratory Impedance in Healthy Preschoolers / G. Ferrante, R. Rossi, G. Cilluffo, D. Di Silvestre, A. Brambilla, A. De Palma, C. Villa, V. Malizia, R. Gagliardo, Y. Torrente, G. Corsello, G. Viegi, P. Mauri, S. La Grutta. - In: MOLECULES. - ISSN 1420-3049. - 26:5(2021 Mar 01), pp. 1258.1-1258.14.

Midwifery education institutions in Italy creation and validation of clinical preceptors' assessment tool : Students' and expert midwives' views / P.A. Mauri, I. Cortinovis, N. Nilde Guerrini Contini, M. Soldi. - In: NURSING REPORTS. - ISSN 2039-4403. - 10:2(2020 Dec 16), pp. 172-181. [10.3390/nursrep10020021]

Pretreatment maternal lifestyle and outcomes of assisted reproduction: an Italian cohort study / E. Ricci, S. Noli, S. Ferrari, I. La Vecchia, V. De Cosmi, M. Castiglioni, E. Somigliana, C. Agostoni, S. Cipriani, P.A. Mauri, F. Parazzini. - In: BMJ OPEN. - ISSN 2044-6055. - 10:11(2020 Nov 26).

Endometriosis and inflammatory bowel disease: A systematic review of the literature / F. Chiaffarino, S. Cipriani, E. Ricci, E. Roncella, P.A. Mauri, F. Parazzini, P. Vercellini. - In: EUROPEAN JOURNAL OF OBSTETRICS & GYNECOLOGY AND REPRODUCTIVE BIOLOGY. - ISSN 1872-7654. - 252(2020 Sep), pp. 246-251.

Delivery in pregnant women infected with SARS-CoV-2: A fast review / F. Parazzini, R. Bortolus, P.A. Mauri, A. Favilli, S. Gerli, E. Ferrazzi. - In: INTERNATIONAL JOURNAL OF GYNECOLOGY & OBSTETRICS. - ISSN 0020-7292. - 150:1(2020 Jul 01), pp. 41-46.