Tartarotti Paola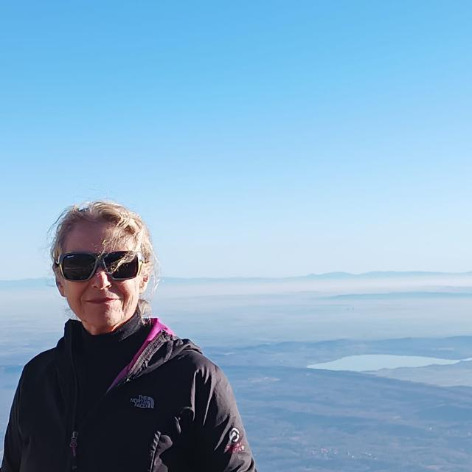 Tenured Associate Professor
SSD
GEO/03 - STRUCTURAL GEOLOGY
Competition sector
04/A2 - STRUCTURAL GEOLOGY, STRATIGRAPHY, SEDIMENTOLOGY AND PALEONTOLOGY
Research fields and competencies
Thursday h: 15-17; Friday h: 10-12
Office
Teacher's Office, via Mangiagalli, 34
Teaching - Programme courses
A.Y. 2020/2021
A.Y. 2019/2020
Research
Publications
Metasomatic horizon sealing serpentinite-metasediments pari in the Zermatt-Saas metaophiolite (Northwestern Alps): record of a channel for focussed fluid flow during subduction / F. Rotondo, P. Tartarotti, S. Guerini, G. Della Porta, N. Campomenosi. - In: OFIOLITI. - ISSN 0391-2612. - 46:1(2021 Jan), pp. 1.1-1.25. [10.4454/ofioliti.v46i1.535]

The formation of dunite channels within harzburgite in the Wadi Tayin Massif, Oman Ophiolite : insights from compositional variability of Cr-spinel and olivine in holes BA1B and BA3A, Oman Drilling Project / G. Cocomazzi, G. Grieco, P. Tartarotti, M. Bussolesi, F. Zaccarini, L. Crispini. - In: MINERALS. - ISSN 2075-163X. - 10:2(2020 Feb), pp. 167.1-167.16.

Structural evolution and metasomatism of subducted metaophiolites in the Northwestern Alps / P. Tartarotti, S. Martin, C.M. Meyzen, L. Benciolini, L. Toffolo. - In: TECTONICS. - ISSN 0278-7407. - 38:12(2019 Dec 07), pp. 4185-4206.

Superposed sedimentary and tectonic block-in-matrix fabrics in a subducted serpentinite mélange (High-pressure zermatt saas ophiolite, western alps) / P. Tartarotti, S. Guerini, F. Rotondo, A. Festa, G. Balestro, G.E. Bebout, E. Cannao, G.S. Epstein, M. Scambelluri. - In: GEOSCIENCES. - ISSN 2076-3263. - 9:8(2019 Aug), pp. 358.1-358.29.

Factors Controlling Hydrothermal Nickel and Cobalt Mineralization—Some Suggestions from Historical Ore Deposits in Italy / M. Moroni, P. Rossetti, S. Naitza, L. Magnani, G. Ruggieri, A. Aquino, P. Tartarotti, A. Franklin, E. Ferrari, D. Castelli, G. Oggiano, F. Secchi. - In: MINERALS. - ISSN 2075-163X. - 9:7(2019 Jul 01), pp. 429-470.