Garella Paolo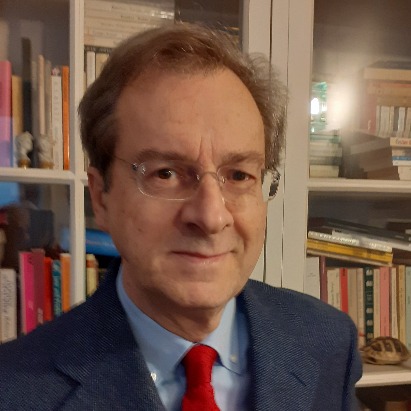 Full professor
SSD
SECS-P/01 - ECONOMICS
Competition sector
13/A1 - ECONOMICS
Research fields and competencies
Teaching - Programme courses
Research
Publications
Carbon Tax, Emission Standards, and Carbon Leak Under Price Competition / P. Garella, M.T. Trentinaglia. - In: ENVIRONMENTAL & RESOURCE ECONOMICS. - ISSN 0924-6460. - 72:4(2019 Apr), pp. 941-964.

Niche vs. central firms: Technology choice and cost-price dynamics in a differentiated oligopoly / E. Bacchiega, P. Garella. - Bologna : Università di Bologna, 2018 Dec. (QUADERNI - WORKING PAPER DSE)

Self-customization and price competition / S. Colombo, P. Garella. - [s.l] : Università di Milano, 2018 Sep. (WORKING PAPER SERIES / DIPARTIMENTO DI ECONOMIA POLITICA E AZIENDALE, UNIVERSITÀ DEGLI STUDI DI MILANO)

Non-tariff measures and competitiveness / G. Barba Navaretti, G. Felice, E. Forlani, P. Garella. - Milano : Centro Studi Luca d'Agliano, 2018 Sep. (CENTRO STUDI LUCA D'AGLIANO DEVELOPMENT STUDIES WORKING PAPERS)

Eco-labelling by a for-profit certifier: Countervailing power and its consequences / I. Barry, O. Bonroy, P. Garella. - In: CANADIAN JOURNAL OF ECONOMICS. - ISSN 0008-4085. - 50:4(2017 Nov), pp. 1037-1062.