Siena Salvatore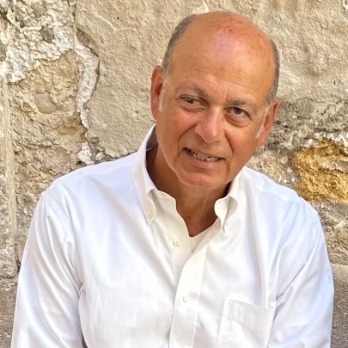 Full professor
SSD
MED/06 - MEDICAL ONCOLOGY
Competition sector
06/D3 - BLOOD DISEASES, ONCOLOGY AND RHEUMATOLOGY
Research fields and competencies
Teaching - Programme courses
A.Y. 2020/2021
A.Y. 2019/2020
A.y. 2018/2019
Research
Publications
Chemotherapy-induced myasthenic crisis in thymoma treated with primary chemotherapy with curative intent on mechanical ventilation: a case report and review of the literature / G. Patelli, K. Bencardino, F. Tosi, M. Pugliano, F. Lanzani, A. Innocenti, A. Rinaldo, G. Mauri, G. Cerea, A. Sartore-Bianchi, M. Torre, E.C. Agostoni, S. Siena. - In: JOURNAL OF MEDICAL CASE REPORTS. - ISSN 1752-1947. - 15:1(2021).

Optimized EGFR blockade strategies in EGFR addicted gastroesophageal adenocarcinomas / S. Corso, F. Pietrantonio, M. Apicella, C. Migliore, D. Conticelli, A. Petrelli, L. D'Errico, S. Durando, D. Moya-Rull, S.E. Bellomo, S. Ughetto, M. Degiuli, R. Reddavid, U. Fumagalli Romario, S. de Pascale, G. Sgroi, E. Rausa, G.L. Baiocchi, S. Molfino, G. de Manzoni, M. Bencivenga, S. Siena, A. Sartore-Bianchi, F. Morano, S. Corallo, M. Prisciandaro, M. Di Bartolomeo, A. Gloghini, S. Marsoni, A. Sottile, A. Sapino, C. Marchiò, A. Dahle-Smith, Z. Miedzybrodzka, J. Lee, S.M. Ali, J.S. Ross, B.M. Alexander, V.A. Miller, R. Petty, A.B. Schrock, S. Giordano. - In: CLINICAL CANCER RESEARCH. - ISSN 1078-0432. - (2021). [Epub ahead of print]

Impact of inter-reader contouring variability on textural radiomics of colorectal liver metastases / F. Rizzetto, F. Calderoni, C. De Mattia, A. Defeudis, V. Giannini, S. Mazzetti, L. Vassallo, S. Ghezzi, A. Sartore-Bianchi, S. Marsoni, S. Siena, D. Regge, A. Torresin, A. Vanzulli. - In: EUROPEAN RADIOLOGY EXPERIMENTAL. - ISSN 2509-9280. - 4:1(2020 Dec).

Oxaliplatin retreatment in metastatic colorectal cancer : systematic review and future research opportunities / G. Mauri, V. Gori, E. Bonazzina, A. Amatu, F. Tosi, K. Bencardino, L. Ruggieri, G. Patelli, S. Arena, A. Bardelli, S. Siena, A. Sartore Bianchi. - In: CANCER TREATMENT REVIEWS. - ISSN 0305-7372. - 91(2020 Dec), pp. 102112.1-102112.11.

Haematopoietic stem cell transplantation in adult soft-tissue sarcoma: an analysis from the European Society for Blood and Marrow Transplantation / C.E. Heilig, M. Badoglio, M. Labopin, S. Fröhling, S. Secondino, J. Heinz, E. Nicolas-Virelizier, D. Blaise, C. Korenbaum, A. Santoro, M. Verbeek, W. Krüger, S. Siena, J.R. Passweg, M. Di Nicola, J. Rifón, P. Dreger, U. Koehl, C. Chabannon, P. Pedrazzoli. - In: ESMO OPEN. - ISSN 2059-7029. - 5:5(2020 Oct 23).