Della Torre Sara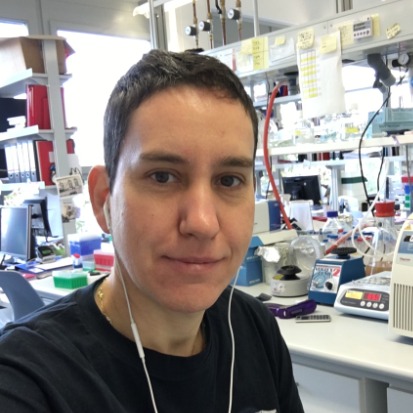 Fixed-term Research Fellow B
SSD
BIO/10 - BIOCHEMISTRY
Competition sector
05/E1 - GENERAL BIOCHEMISTRY
Research fields and competencies
Research
Publications
Dietary essential amino acids restore liver metabolism in ovariectomized mice via hepatic estrogen receptor α / S. Della Torre, V. Benedusi, G. Pepe, C. Meda, N. Rizzi, N.H. Uhlenhaut, A. Maggi. - In: NATURE COMMUNICATIONS. - ISSN 2041-1723. - 12(2021 Nov 25), pp. 6883.1-6883.13. [10.1038/s41467-021-27272-x]

Beyond the X Factor : relevance of sex hormones in NAFLD pathophysiology / S. Della Torre. - In: CELLS. - ISSN 2073-4409. - 10:9(2021 Sep 21), pp. 2502.1-2502.44. [10.3390/cells10092502]

Non-alcoholic Fatty Liver Disease as a Canonical Example of Metabolic Inflammatory-Based Liver Disease Showing a Sex-Specific Prevalence: Relevance of Estrogen Signaling / S. Della Torre. - In: FRONTIERS IN ENDOCRINOLOGY. - ISSN 1664-2392. - 11(2020 Sep 18), pp. 572490.1-572490.24.

The role of sex and sex Hormones in Neurodegenerative Diseases / E. Vegeto, A. Villa, S. Della Torre, V. Crippa, P. Rusmini, R. Cristofani, M. Galbiati, A. Maggi, A. Poletti. - In: ENDOCRINE REVIEWS. - ISSN 0163-769X. - 41:2(2020 Apr), pp. 273-319.

Hepatic ERα accounts for sex differences in the ability to cope with an excess of dietary lipids / C. Meda, M. Barone, N. Mitro, F. Lolli, S. Pedretti, D. Caruso, A. Maggi, S. Della Torre. - In: MOLECULAR METABOLISM. - ISSN 2212-8778. - 32(2020 Feb), pp. 97-108.