Epis Sara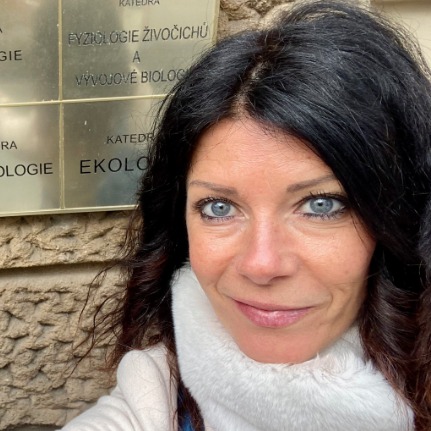 Associate Professor
SSD
VET/06 - PARASITOLOGY AND ANIMAL PARASITIC DISEASES
Competition sector
07/H3 - INFECTIOUS AND PARASITIC ANIMAL DISEASES
Research fields and competencies
Teaching - Programme courses
A.Y. 2019/2020
Postgraduate Schools - Medicine, Healthcare, Dental Medicine
A.Y. 2018/2019
Postgraduate Schools - Medicine, Healthcare, Dental Medicine
Research
Publications
Modeling the Life Cycle of the Intramitochondrial Bacterium "Candidatus Midichloria mitochondrii" Using Electron Microscopy Data / F. Comandatore, G. Radaelli, S. Montante, L. Sacchi, E. Clementi, S. Epis, A. Cafiso, V. Serra, M. Pajoro, D. Di Carlo, A. Maria Floriano, F. Stavru, C. Bandi, D. Sassera. - In: MBIO. - ISSN 2150-7511. - 12:3(2021 Jun). [10.1128/mBio.00574-21]

Mosquito Trilogy: Microbiota, Immunity and Pathogens, and Their Implications for the Control of Disease Transmission / P. Gabrieli, S. Caccia, I. Varotto-Boccazzi, I. Arnoldi, G. Barbieri, F. Comandatore, S. Epis. - In: FRONTIERS IN MICROBIOLOGY. - ISSN 1664-302X. - 12(2021 Apr 06).

Wolbachia : endosymbiont of onchocercid nematodes and their vectors / R.R.S. Manoj, M.S. Latrofa, S. Epis, D. Otranto. - In: PARASITES & VECTORS. - ISSN 1756-3305. - 14:1(2021), pp. 245.1-245.24. [10.1186/s13071-021-04742-1]

Inflammatory bowel diseases, the hygiene hypothesis and the other side of the microbiota: Parasites and fungi / S. Panelli, S. Epis, L. Cococcioni, M. Perini, M. Paroni, C. Bandi, L. Drago, G.V. Zuccotti. - In: PHARMACOLOGICAL RESEARCH. - ISSN 1043-6618. - 159(2020 Sep).

Effects of combined drug treatments on Plasmodium falciparum : in vitro assays with doxycycline, ivermectin and efflux pump inhibitors / R. Nodari, Y. Corbett, I. Varotto Boccazzi, D. Porretta, D. Taramelli, S. Epis, C. Bandi. - In: PLOS ONE. - ISSN 1932-6203. - 15:4(2020 Apr), pp. e0232171.1-e0232171.13.