Pellegrino Sara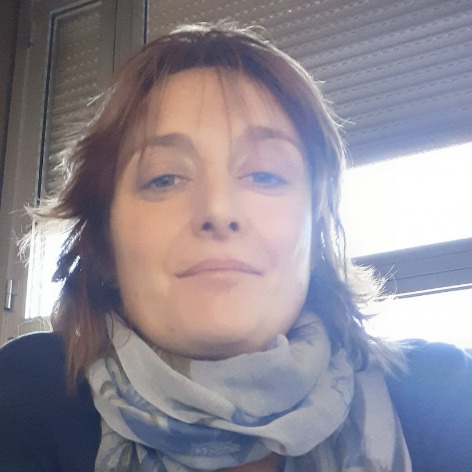 Associate Professor
SSD
CHIM/06 - ORGANIC CHEMISTRY
Competition sector
03/C1 - ORGANIC CHEMISTRY
Research fields and competencies
Publications
NoPv1: a synthetic antimicrobial peptide aptamer targeting the causal agents of grapevine downy mildew and potato late blight / M. Colombo, S. Masiero, S. Rosa, E. Caporali, S.L. Toffolatti, C. Mizzotti, L. Tadini, F. Rossi, S. Pellegrino, R. Musetti, R. Velasco, M. Perazzolli, S. Vezzulli, P. Pesaresi. - In: SCIENTIFIC REPORTS. - ISSN 2045-2322. - 10:1(2020 Oct 16), pp. 17574.1-17574.18.

Diastereoselective Synthesis of Pyrazolines by Metal-Free Rearrangement of Bicyclic Triazolines / E. Erba, S. Pellegrino, R. Bucci, F. Clerici. - In: SYNTHESIS. - ISSN 0039-7881. - 52:19(2020 Oct 16), pp. 2892-2898.

Nonabsorbable Iron(III) binding polymers : Synthesis and evaluation of the chelating properties / C.A. Ghisalberti, E. Falletta, C. Lammi, G. Facchetti, R. Bucci, E. Erba, S. Pellegrino. - In: POLYMER TESTING. - ISSN 0142-9418. - 90(2020 Oct), pp. 106693.1-106693.7.

Rational Design of a User-Friendly Aptamer/Peptide-Based Device for the Detection of Staphylococcus Aureus / L. Ronda, A. Tonelli, E. Sogne, I. Autiero, F. Spyrakis, S. Pellegrino, G. Abbiati, E. Maffioli, C. Schulte, R. Piano, P. Cozzini, A. Mozzarelli, S. Bettati, F. Clerici, P. Milani, C. Lenardi, G. Tedeschi, M.L. Gelmi. - In: SENSORS. - ISSN 1424-8220. - 20:17(2020 Sep 02), pp. 4977.1-4977.23.

Tuning antiviral CD8 T-cell response via proline-altered peptide ligand vaccination / A.D. Duru, R. Sun, E.B. Allerbring, J. Chadderton, N. Kadri, X. Han, K. Peqini, H. Uchtenhagen, C. Madhurantakam, S. Pellegrino, T. Sandalova, P. Nygren, S.J. Turner, A. Achour. - In: PLOS PATHOGENS. - ISSN 1553-7374. - 16:5(2020 May 04), pp. e1008244.1-e1008244.20.